Sewage Backup
When you discover that you have a sewage backup it can be a very overwhelming time, and this is why you should call out experts with 911 Restoration Connecticut to take care of it for you immediately.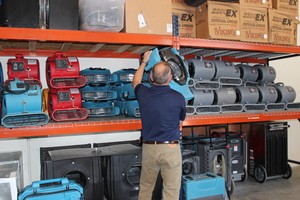 It is important to have a company you can call that you are confident will remediate the situation quickly, efficiently and at an affordable cost.
911 Restoration Connecticut will be there for you when a sewage issue occurs. The sewage backup Connecticut team has both the experience and the equipment needed to make your home beautiful again.
Branch owner of 911 Restoration Connecticut, Eli Elfasi, is confident that the sewage backup Boston crew can cleanup any sewage incident, no matter how serious the damage.
Getting your home sanitized and sewage-free is our main priority, and won't stop the process until your home meets our high standards.
If you find yourself dealing with a sewage backup, call the sewage backup Connecticut experts and we can get your house cleaned up in no time.
We Have Your Back When a Sewage Backup Strikes
Our licensed, bonded and insured sewage backup Connecticut professionals are IICRC certified, making them more than qualified to tackle even the most severe sewage backup cases.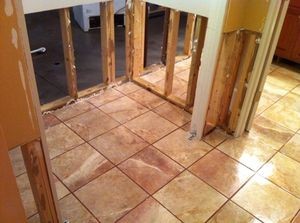 No matter what type of sewage emergency has arisen, our technicians have all the means necessary to successfully overhaul the damage.
Usually when sewage backup happens, water damage and sometimes mold infestation follows. You can rely on the sewage backup Connecticut specialists to properly remediate everything that was damaged in the wake of the sewage backup.
Our entire operation wants their customers to feel like they are working with a home restoration company that cares. We make it our priority to always give an honest estimate when it comes to repairing the damage, never springing hidden fees on our customers.
Our 35 years in the industry have helped us culminate lasting relationships with people in the community, and we can promise that we will do everything we can to maintain those relationships.
When it comes to sewage it is important for the health of the homeowners to get the mess cleaned up right away. That is why our sewage backup Connecticut operatives are standing by 24/7/365, including all holidays, to get to your house right away. In fact, we will be at your property within 45 minutes of your emergency call, ready to get to work.
Your Sewage Backup Emergency is for Us to Take Care Of
Eli strives to keep our level of professionalism higher than our competitors. It is important for everyone on staff to always offer quality customer service, no matter what time of day or night, or the degree of damage plaguing the house.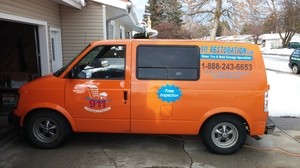 Our sewage backup Connecticut staff always offers the customer the most affordable prices we can, that way everyone can always feel comfortable calling us. We also offer free visual inspections, ensuring that we are all on the same page when it comes to assessing the damage
The sewage backup Connecticut agents are comfortable working with all major insurance companies. We will handle all the logistics of the claim process, including paperwork and speaking to insurance representatives. Our sewage backup Connecticut members want you to rest easy knowing that we have it all under control.
Sewage backup is not something anyone ever needs to deal with on their own. Call the sewage cleanup Connecticut specialists at 911 Restoration and let us give you and your family a fresh start.