Water Damage in Connecticut
911 Restoration of Connecticut
Eliminating the challenges that arise from any property restoration concern requires both skill and professionalism, which is why 911 Restoration of Connecticut owner Eli Elfasi and his water mitigation team are licensed, insured, and bonded to take on any flood, fire, or mold issue that may impact your home or business.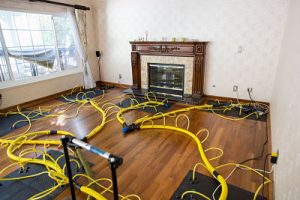 When it comes to water damage, Eli knows that the best way to mitigate a flooded basement is to be at the scene quickly. To best serve you, the water damage team can be anywhere within 45 minutes to begin water extraction and drying services.
In addition to providing prompt service, the water damage team is also available 24/7/365 to take on any type of water cleanup emergency that may pop up, such as a flooded basement or a ceiling leak.
Arriving quickly at properties that have been damaged by water is crucial to a successful restoration process because a lot can happen when moisture is left to stagnate, with mold growth being the primary concern.
911 Restoration of Connecticut is proud to be able to offer comprehensive restoration services, such as mold removal and fire damage restoration. Surprisingly, these incidents often go hand-in-hand, and we are prepared to provide you with the remediation services you deserve, So, give us a call today!
Rebecca Telfort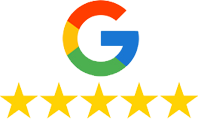 "I used 911 Restoration during a recent storm. I called and they were here in less than an hour! They explained what needed to be done and started work that same day. The Project Manager along with his office team made the water mitigation process easy and quick. They turned a stressful experience into a positive one. Would definite"
Water Damage Restoration
When a water disaster occurs, it requires flood restoration experts to eliminate the water damage decisively.  To minimize the water damage, property owners have come to rely on 911 Restoration of Connecticut to take complete care of you through any situation.
The water damage pros don't take off holidays or weekends, because they know that a disaster can occur in your property any time, and the flood company wants to be ready to assist you when that happens.
In addition to being at the scene of a water event quickly, the water damage restoration crew will also bring only the latest and greatest drying technology to the job.
The technicians use powerful sump pumps and wet vacs to extract water, air movers to dry the area, and dehumidifiers to suck out the final traces of moisture. They will also implement mold removal services if need be. If your home or business is in need of professional flood clean up services, and you need the damage abated by the best in the business, contact 911 Restoration of Connecticut today!
Service area map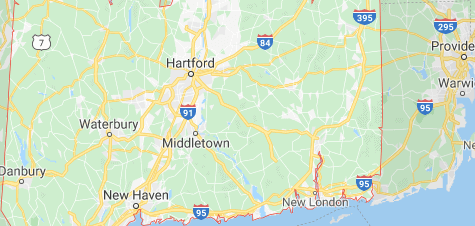 Sanitization Services & Disinfection Solutions
The coronavirus pandemic has created a negative impact previously unrealized by businesses and individuals alike. The virus has reached a global impact that requires everyone to do their part to contain the virus. Fortunately, we can all contribute to the problem by working to maintain our personal hygiene.
Property owners can take things further by ensuring they keep their buildings sanitized according to protocols. Doing this will ensure the people who come and go remain as protected as possible. For this reason, 911 Restoration of Connecticut is standing by to deliver sanitization services in addition to various disinfection solutions for both residential and commercial properties. Each of our technicians maintains full compliance with all current CDC and EPA protocols in an effort to deliver optimal results with our sanitization services. This problem is one we can solve by working together. You can count on us to deliver peace of mind that's been lacking.
Frozen Pipes and Flooded Basement
Connecticut is prone to experiencing cold spikes throughout the winter that can cause your pipes to freeze and eventually burst, often leading to a flooded basement and other instances of water damage.
Frozen pipes that are filled with water can crack and burst once the water inside freezes and expands. Once the water thaws, it will flow through the cracks and flood your property.
The experts in Connecticut provide 24-hour emergency water cleanup services which include disinfecting your basement after a flood.
The water in your flooded basement is known as gray water because it is potentially filled with toxins and other bacteria. By hiring the technicians to remediate your basement flood, you can stay safe and clean throughout the entire process.
911 Restoration of Connecticut will also thaw your frozen pipes and make any repairs caused by the burst, including water damage removal. Call the professionals when you need assistance with your flooded basement, and before you know it you will be on the road to a fresh start!
Sewage Backup
The sewage backup team with 911 Restoration of Connecticut know that the sources for a sewage problem tend to be in backflow valve issues, or even toilet overflow scenarios, but that is not the full extent of possibilities, which is why the technicians are trained and ready for any event.
It is important to keep away from the affected area, and we suggest even creating a blockage if necessary to keep children and pets from going near the black water. There are potentially toxic substances in the sewage, and we want you and your family to be kept safe throughout the entire remediation process.
The sewage cleanup pros never want you to feel like you ever have to try to clean up raw sewage on your own. Not only is it repulsive, but it can make you sick if you are exposed to the toxins in the black water.
When the sewage removal team gets on the scene, they wear hazmat suits, face masks and goggles to completely shield themselves from the sewage, allowing us to get our hands dirty decontaminating your home or business. The specialists will even provide mold removal services if an infestation is found amongst the sewage and water damage.
Even though sewage backup situations are less common than other typical water damage situations, they do still happen at all time, and this is another reason why the water damage team are always prepared to handle any type of sewage backup. If your property has become contaminated by sewage, then don't wait until you need mold removal services to get the mess cleaned up. Contact Eli and the sewage backup team with 911 Restoration Connecticut today!
Mold Removal
Mold contamination situations tend to follow closely after a water damage incident has taken place, and this is because all mold needs to spread and proliferate is a consistent supply of water, and a porous surface. Mold only needs 24 hours to begin growing and can live off of the organic material found in most households and buildings, such as wood, paper, and cardboard.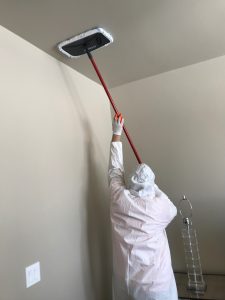 The mold removal team understands that spores float around in the air at all times, and if there is a wet place to land on, they will likely find it and take hold unless properly treated. 
Additionally, there are reports of mold affecting human health when inhaled in large quantities, and this is why people shouldn't assume that just because they don't smell any mold that there isn't any there.
If you begin to experience allergy-like symptoms when you enter your home, then you need to call the mold removal pros immediately. You may have mold living out of sight, meaning in the walls, under the floorboards, in the attic, basement or the crawlspace and the mold removal techs will need to check everywhere to discover the source of the infestation.
Our mold removal specialists want to keep you safe above all else, which is why we use eco-friendly cleaning agents, as opposed to the harsh chemicals other companies use that may create issues for both humans and the earth. 
If you have a musty smell in your home and you are worried that a mold infestation may be lurking somewhere, then don't hesitate to call the mold removal team today!
Puff Back Cleanup
When a puff back situation arises, it tends to come from an older furnace that doesn't have modern controls to prevent such situations, but it can still happen even with newer units.
Even though not all homes have furnaces that cause this type of damage, our puff back cleanup pros have the equipment needed to get your household thoroughly clean and rid of all traces of ash and soot. Puffback situations are when a furnace has a misfire of the ignition and ends up pushing old soot and particulate deep into every corner of your home through the ventilation system.
The more this occurs, the more of a mess it can make, which is why it is so important to get the soot and ash cleaned up on a semi-regular basis before it builds up to the point of creating permanent stains, similar to fire damage restoration jobs.
This can be quite frustrating, and when it happens, it will appear almost as though there has been a fire in the home, and the effects are very similar as well. This includes a smoke smell that can permeate the entire household, but with professional cleaning agents, we will get your home or business smelling great.
The puff back cleanup specialists want to do all they can to ensure that you are living in a home that is clean and free of any smoky odor, and we will go to any length necessary to do that. If your property has become dirtied by puff back, then don't allow it to be tracked through your home even more. Contact the puff back cleanup team today, and they will make your property fresh and clean again.
Fire Damage Restoration
When a fire occurs in your home or business the flames and smoke can not only cause mass destruction to the property, but the experience can also implement an immeasurable amount of stress to the property owner as well.
Our staff members understand that it can be difficult to see the silver lining after a fire has ravaged your property, especially if it has affected your business and forces you to close down while repairs are being made.
Fortunately, the fire cleanup specialists are ready to show you how a property fire can be turned into a fresh start.
The technicians at 911 Restoration of Connecticut will show you how a living room fire can turn your household into the home of your dreams or how a fire in your office kitchen can lead to the remodel you have wanted for years.
In addition to the damages that fire and smoke can create, there is almost always a water damage component to a fire damage restoration job. The water used to quell the flames can flood the property, requiring water extraction and flood damage repair services.
The repair workers have extensive experience fixing water damage and understand the complexities involved in successfully implementing fire damage restoration services. This is why the restoration team is completely mobilized with all of the gear they need to take on the fire, smoke, and water damage that may impact your property after a fire. 
If your property has become damaged by smoke and fire, don't wait another moment to contact 911 Restoration of Connecticut to receive the most thorough fire damage restoration services today!