Water Damage in Connecticut
Weather Alert: If you are experiencing weather-related damage from flooding, call us today for emergency assistance! 
911 Restoration of Connecticut
Connecticut is a small state with a lot to offer. In coastal cities like Stamford, Bridgeport, and New Haven, residents enjoy a variety of seasons – beautiful beaches in the summer, colorful leaves in the fall, and plenty of snow in the winter. Unfortunately there's a downside to living so close to the beach and experiencing lots of snow.
As a building owner in Connecticut, you already know property isn't cheap. When an ice dam collects on your roof, causing structural damage and leaks, or a frozen pipe floods your basement with dirty water, water damage can cost you even more money. Left unaddressed, water will cause mold, structural damage, and other problems inside your property. You don't need the added stress, but you worry about the extra time and money needed for repairs.
At 911 Restoration of Connecticut, we offer a Fresh Start with our comprehensive selection of property damage restoration services, including but not limited to:
Whether you're a Connecticut homeowner or business owner, 911 Restoration of Connecticut is your Fresh Start! We'll communicate with you throughout the entire process, help answer questions related to insurance, and restore your property to its pre-damaged condition. One of our IICRC-certified teams is dispatched within 45 minutes of your call! Contact us today, and one of our friendly representatives will assist you in finding the nearest Connecticut location.
Rebecca Telfort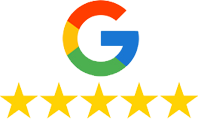 "I used 911 Restoration during a recent storm. I called and they were here in less than an hour! They explained what needed to be done and started work that same day. The Project Manager along with his office team made the water mitigation process easy and quick. They turned a stressful experience into a positive one. Would definite"
Water Damage Restoration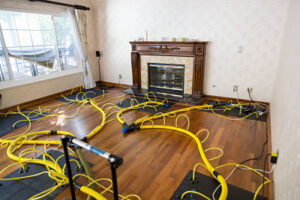 Do you own old property in Connecticut? While older properties can be beautiful and hold historical value, it's important to consider the cost of maintenance. Without proper upkeep, water damage can cause all kinds of issues for property owners. For instance, when a dishwasher leaks inside a top-floor unit, excess water could seep into the unit below. Not only does the flooring inside the top-floor unit have water damage; soon the unit below has a dark water spot on the ceiling. 
No matter where you have excess water inside your property, mold can grow in less than a day. Pretty soon, the residents are complaining about a damp, musty odor, as well as health symptoms like frequent allergies and coughing. Water also ruins drywall, flooring, and furniture, and threatens your structural integrity.
When you have water damage, turn to our staff of experts at 911 Restoration for restoration. Our services include water cleanup, drying, and disinfecting, in addition to mold removal and more. We also provide free inspection (for property owners only). When you need 911 water restoration, call us today.
Service area map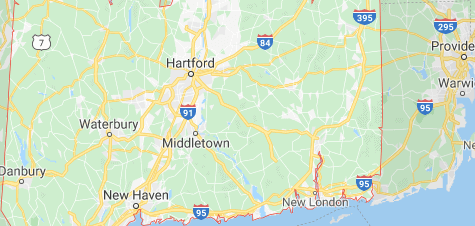 Sanitization Services and Disinfection Solutions
If your business isn't clean, your customers could avoid it. If your home isn't clean, it puts the safety of you, your friends, family, and any other visitors at risk. Pretty soon, your business is suffering, or your family's health is suffering. 
At 911 Restoration, we understand the importance of cleanliness, not just for you, but for the health and wellbeing of your building and its inhabitants. That's why our Connecticut branch offers sanitization services and disinfection solutions for commercial and residential properties. We make sure every member of our team is up-to-date on the latest industry practices and equipment. We follow all EPA and CDC guidelines during restoration, to ensure cleanliness and safety for all. When you need professional disinfection solutions, give us a call.
Mold Removal
Mold grows fast in dark, damp spaces. If you own older property in the areas of Stamford, New Haven, or Bridgeport, the humidity from the ocean air, combined with poor ventilation, could create ideal conditions for a mold infestation.
When you need mold removal ct, our team offers same-day service for inspection, testing with third party labs, as well as remediation. Our experts remove and replace mold-infested materials before drying and disinfecting the area. 
When you need mold removal that lasts, call one of our agents at 911 Restoration of Connecticut.
Sewage Backup Cleanup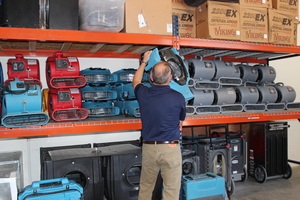 If you notice a bad smell or water lingering around your drain, it could mean your plumbing has a clog. If not addressed, this clog will cause dirty sewage water to flood your building.
A sewage backup doesn't just cause unpleasant smells and water damage. The bacteria inside wastewater is hazardous to your health. If your property experiences a sewage backup, open windows to create ventilation, then immediately vacate the area.
At 911 Restoration of Connecticut, our crew of experts will arrive within the hour to take care of your sewage cleanup flushing. We wear protective gear to remove waste safely, then perform a thorough cleanup that includes disinfection.
Contact us today to learn more.
Fire and Smoke Damage Restoration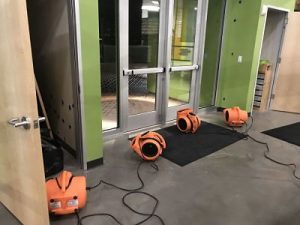 Whether your property survives a destructive fire or your furniture has puffback from an oil-based heating system, 911 Restoration of Connecticut offers fire restoration bridgeport ct. Our crewmembers use techniques like soda blasting to successfully remove soot and smoke from the surfaces of your property after a fire. We also provide professional odor removal and structural inspections.
When you need help with your insurance claim, one of our agents is available 24/7 to answer your questions. We work with all insurance companies, and we'll even handle the paperwork for you. For fire damage restoration that puts you first, contact us today.
Disaster Restoration
If you live in Connecticut, snow storms, hurricanes, and other emergencies can leave you with little time to prepare, much less protect your property. Thankfully, our staff at 911 Restoration of Connecticut offers disaster restoration services ct services like emergency board up and moving and storage before a storm, as well as water and fire damage restoration afterwards.
Call us to learn more about our disaster restoration services.
Commercial Restoration
Whether you own a local business or several large buildings, it takes hard work, money, and time. At 911 Restoration of Connecticut, we help protect and restore your property so you can focus on running your business. 
Our staff prides itself on being respectful, punctual, and professional during sanitization, mold removal, fire damage restoration and more. All of our branches are locally owned and operated, so our Connecticut team can address the unique needs of commercial property owners like you.
When you need commercial restoration, look no further than 911 Restoration. Call us today.
Serving the communities of Abington, Ansonia, Ashford, Beacon Falls, Berlin, Bethany, Bethel, Bloomfield, Branford, Bridgeport, Bristol, Brookfield, Cheshire, Clinton, Cos Cob, Connecticut, Danbury,Darien, Derby, Durham, East Glastonbury, East Haven, East Hartford, Easton, Enfield, Fairfield, Farmington, Georgetown, Glastonbury, Greenwich, Groton, Guilford, Hamden, Hartford, Hawleyville, Madison, Manchester, Meriden, Middlebury, Middlefield, Middletown, Milford, Monroe, Montville, Naugatuck, New Britain, New Canaan, New Fairfield, New Hartford, New Haven, New London, New Milford, Newtown, North Branford, Northford, North Haven, Norwalk, Norwich, Old Greenwich, Orange, Oxford, Plainville, Plymouth, Prospect, Redding, Redding Center, Ridgefield, Riverside, Rocky Hill, Sandy Hook, Shelton, Sherman, Simsbury, Southbury, Southington, Southport, South Windsor, Stamford, Stratford, Terryville, Thomaston, Torrington, Trumbull, Vernon, Rockville, Wallingford, Waterbury, Waterford, Watertown, West Hartford, West Haven, Weston, Westport, Wethersfield, Wilton, Winchester, Windham, Windsor, Wolcott, Woodbridge, Woodbury and surrounding areas.