Mold Removal Stamford
If you begin noticing a musty smell whenever you enter your home, you should call the mold removal Stamford techs at 911 Restoration of Connecticut and we will inspect your home for mold growth.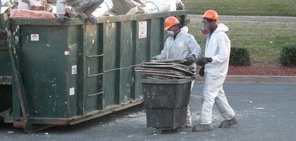 We are available 24/7/365 for you to call us and notify a representative of what is going on in your home.
Once we take down the details of your situation, we will schedule an appointment for a free visual mold inspection with our mold removal Stamford experts.
We will check every corner of your home upon arrival, that way both parties are aware of the extent of the infestation and what remediation efforts need to take place.
Our mold removal Stamford professionals are IICRC certified to implement the following fungal extraction and mold cleanup services:
Water damage restoration

Moisture extraction

Thorough drying techniques

Sanitization

Spore removal

Drywall replacement

Vapor Barriers

Air filters and purifiers

Mold testing

Cleanup services

Vacuuming
Call us as soon as you notice any signs of mold growth in your living space, and we will do whatever it takes to make your home a clean place for you and your family to live.
Trust Us To Get Your Home Free Of All Fungus And Mold
Most homeowners are unaware of the safety issues that come along with mold growth in their property, and our mold removal Stamford team wants you to be informed.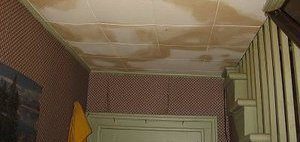 We are well acquainted with the effects that an infestation can have on the health of everyone living inside the home, especially if you inhale mold particles for a prolonged period of time.
They can cause you to have difficulty breathing, such as wheezing and even asthma. It can also cause headaches, coughing, sneezing, itchy eyes and other allergy-like symptoms, all which our mold removal Stamford staff ca prevent with proper mold mitigation.
Sometimes you can feel the effects of mold before you actually see if growing, especially since fungus likes to live in dark places that are usually out of site, such as crawlspaces, attics, air vents and inside walls.
Call our mold removal Stamford technicians today and we guarantee to go the extra mile to decontaminate every square foot of your home.
We Always Get To The Source Of Every Fungus Issue
When we are on a job we work hard to accurately determine the extent of the mold growth in order to thoroughly remove every trace of the fungus.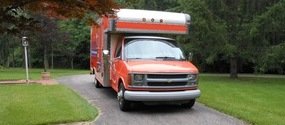 Our mold removal Stamford agents want your home to look like it was never affected by an infestation, as well as keep you and your family protected from the health hazards it imposes.
By using state of the art equipment, we identify exactly what is causing the mold to grow and immediately use eco-friendly cleaning solutions to remove it.
Only we know where all the trouble spots are, and our mold removal Stamford specialists will work with the utmost care to restore your home back to its previously safe condition.
Your family does not have to suffer through allergy-like symptoms and respiratory issues, so call us today and our mold removal Stamford pros at 911 Restoration of Connecticut will give you a fresh start.