Water Damage Glastonbury
Water Damage Glastonbury
When you need expert assistance in dealing with a roof leak, sewage backup, or flooding, 911 Restoration Connecticut is prepared to provide you with the highest level of water damage repair and restoration for your home in Glastonbury.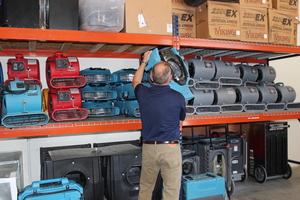 Once a pipe burst or sewage backup occurs, we need to act fast in order to prevent any further harm to your home.
When a leak isn't repaired right away, problems like mold growth and drywall flooding can occur which may cost more to repair in the long run.
To prevent any more frustrations on your part, 911 Restoration has a lighting fast response time of within 45 minutes that allows us to work on the problem right away.
Once we get there, we will provide you with a free assessment that will give us a better understanding of the problem so we can offer you the best solutions. This assessment will help us evaluate the extent of the damage and will aid us in determining the price that is most affordable to you.
Luckily, 911 Restoration has still got your back because we're available 24/7/365 to provide you with help right when you need it.
Our water damage Glastonbury experts are completely committed to giving you a fresh start with our water damage repair and restoration services today!
How You Can Stop Roof Leaks From Harming Your Home
There are various ways water can seep into your home and start causing trouble. One way is through a roof leak. Our water damage Glastonbury team at 911 Restoration has over three decades worth of experience in dealing with all kinds of water-related emergencies.
Through the years, we've helped hundreds of homeowners deal with roof leaks and we can provide you with tips so that you can avoid them. Here's what you can do:
Make sure you have a regular cleaning schedule for your gutters. Clogging can cause water to overflow and eventually find a way to seep into your home through the roof or the foundation. Having clean gutters will allow water to be redirected away from your roof and foundation without any obstructions.
Have the roof inspected. Being able to detect potential problems on the roof early on helps prevent leaks in the long run. Check your roof for any signs of missing, buckling, or curling shingles. Repairing these issues early on will keep your roof in good shape.
It's a good idea to check the foundation too. If water is seeping into your home through the foundation, cracks or breaks may have started forming. Caulking or sealing these cracks will help prevent water from causing severe structural damage.
911 Restoration knows that some water-related concerns may come when you least expect them and they can occur even in the dead of night. Our water damage Glastonbury specialists are trained and equipped to handle all your water-related concerns.
Who You Can Always Turn To For Water Damage Assistance
When you need out assistance, our water damage Glastonbury experts will make use of state-of-the-art drying equipment that will help us extract water and moisture out of your home.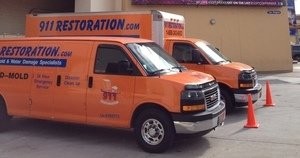 Once the water has been cleared, you can expect our IICRC certified technicians to perform the necessary restorations that will make any of water damaged sections of your home look good as new.
Thanks to our water damage Glastonbury techs and their outstanding customer service and craftsmanship quality, 911 Restoration is regarded as the best water damage company in the area.
When it comes to restoring your home time is of the essence as research has proven that warping and rot can occur within minutes of exposure to standing water.
We respond within 45 minutes of all calls and arrive on your front door ready to start pumping water our of your home while another team member inspects the damage through a free inspection.
With our tips in mind, you can have a more active role in protecting your home against roof leaks. Don't leave your home to chance; call our water damage Glastonbury pros and let us bring a fresh start to your home today!