Water Damage in Norwalk
Water is a powerful element that has the ability to do a lot of damage, and when you own property in Norwalk, it is an element that you continuously need to be on the lookout for. Between the heavy rainstorms, freezing temperatures, and high humidity, there are many opportunities for water damage to influence your property. For the times when unwanted moisture invades your space, property owners can depend on 911 Restoration of Connecticut to provide you with immediate water damage restoration. 911 Restoration is a flood cleanup company that can undo leak and flood damage on a moment's notice. Their technicians guarantee to arrive within 45 minutes of receiving your call, day or night, never making you wait for water damage restoration in Norwalk.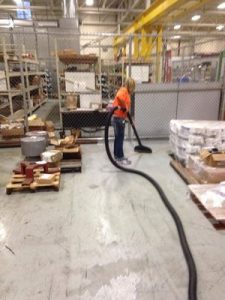 If you are a property owner in Norwalk, then you are going to have to deal with a leak, flood or plumbing issue at some point, which is why the specialists are standing by around the clock to help.
Once the repair techs arrive on the scene, they will start the flood cleanup process by giving the property owner a free visual inspection, which allows us to determine the extent of the water damage and come up with an estimate.
In most of these cases, it is essential to be on the scene as quickly as possible, which is why technicians are fully prepared to administer same-day water extraction and drying services.
911 Restoration of Connecticut has decades of experience tackling heavy duty water damage jobs, from basement floods to pipe bursts, making it a leader in the restoration industry.
Customers can have complete confidence in our ability to fix any disaster that may impact your home or business, not only because of our vast experience, but due to our IICRC certification and status of being licensed, bonded, and insured.
When your home or business has been affected by a flood or a leak, call the professionals at 911 Restoration of Connecticut today for full-service restoration services that will give you the Fresh Start you deserve!
24-Hour Emergency Water Cleanup Services
Rarely does a water emergency occur during regular business hours, which is why 911 Restoration of Connecticut is standing by around the clock to administer commercial and residential water damage cleaning.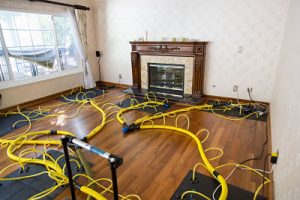 There is no time to waste when it comes to dealing with moisture issues because the longer water sits on the surfaces of your property, the more damage it will create, including structural issues and mold.
Customers can expect to receive water damage restoration for any problem they may be experiencing, such as sewage overflows, ceiling leaks, basement floods, and all other kinds of water damage situations.
Even though leak and flood cleanup from 911 Restoration of Connecticut is only a phone call away, it is vital for you to take precautionary measures to avoid water damage from occurring in the first place.
You want to check the structural integrity of your home because even though some leaks may seem negligible, they often worsen during heavy rains and storms, which can lead to severe damage. It is crucial to fix leaks as soon as they appear, even if it is a minor drip under your sink. Not only can this lead to water damage to bathroom floors, but the constant moisture can create an extensive mold problem.
Clearing your gutters of all debris, such as fallen leaves, twigs and dirt, is the best way to prevent ceiling leaks. Make sure your downspouts are pointed ten feet away from your house to avoid rainwater from seeping into the property.
If you don't already, then you want to install a sump pump in the parts of your property that are most prone to flooding. Run your sump pump every few months to ensure it is functioning correctly to avoid basement floods.
If you need leak or flood cleanup in Norwalk, call 911 Restoration of Connecticut right away to receive assistance from a team that genuinely cares and understands your needs!
Our Water Damage Pros Are the Most Experienced in the Business
Our Norwalk branch is backed by over three decades of experience, making 911 Restoration of Connecticut more qualified than any of the other water restoration companies.
The technicians are eager to prove their dedication to providing customers with the most skilled water damage restoration in the industry. Not only will they execute water removal that will restore your property, but they will conduct the job with unmatched customer service.
Staff members always want to be as transparent as possible with their customers and make an effort to answer all your questions throughout the flood restoration process.
Many customers have questions regarding the water damage restoration cost per square foot and whether or not we accept insurance.
911 Restoration is dedicated to keeping your out-of-pocket expenses low and works with all insurance companies to make sure that happens.
If you have never filed an insurance claim before, a staff member will offer you a free insurance consultation to ensure that you receive the most out of your insurance policy.
It's important for 911 Restoration of Connecticut to keep their customers as their number one priority. So, if you find yourself dealing with leak or flood issues, call 911 Restoration of Connecticut today, and we will make sure you get the peace of mind you need to get through anything!