Water Damage Windham
A problem with your sewage system can create a disaster in your home if it is not handled properly, which is why you should contact our water damage Windham staff at 911 Restoration Connecticut to remediate the entire situation.
We always guarantee that our repair workers will arrive at your property within 45 minutes of receiving your emergency call, no matter what time of the day or night you call.
Our phone lines literally stay available 24/7/365, making it possible to get to you quickly around the clock.
Homeowners can trust us to repair any and all issues they may be experiencing, because we are licensed, bonded and insured to mitigate all causes of flooding, such as:
Pipe burst

Washer leaks

Ruptured hoses

Water heater explosions

Fire sprinkler malfunctions

Water line leaks

Toilet overflow

Home floods
When you reach out to us for help you can rest assured that you are in capable hands, as well as fast acting ones. Our water damage Windham technicians will implement same day services for all issue involving water.
Call our Windham water cleanup agents as soon as you discover moisture anywhere suspicious in your household, and we will do all we can to make your living space into a dry environment again.
A Sewage Backup Can Create Extensive Water Damage
If your toilet begins overflowing with water, it can be surprising how much moisture can seep into the floors and walls, causing a significant amount of water damage.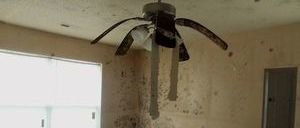 It is important to stay away from this water, because it may be contaminated with toxins, which is called black water.
Our water damage Windham crew knows how to property extract this water without contaminating the rest of the home, or themselves.
We have the proper gear and technology that allows us to do this both quickly and efficiently.
Call us the moment you find sewage water overflowing from your toilet, sink or tub, and we will make sure your family stays safe and your home becomes sanitized.
Customer Service Is A Top Priority For Our Leak Repair Pros
We understand that you require extensive customer service during these tough times, and our water damage Windham specialists want to be there for you.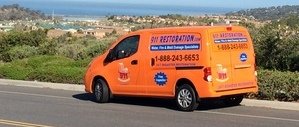 It is important to the integrity of the restoration process that we stay accessible to the customer, that way you feel comfortable throughout the entire process.
Helping you with all aspects of this ordeal is the best way we can get things moving, especially with your insurance provider.
With so many years of experienced in the industry we know exactly what information they need to get you the best possible coverage.
Call our water damage Windham experts with 911 Restoration Connecticut, so you can get a clean home and a fresh start that will put you back on track in no time today!