A Detailed Overview of Different Types of Mold Damage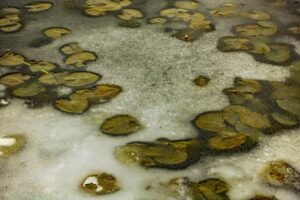 Keeping the house well-maintained is a constant process of regular inspections and repairs. Mold damage is common and dangerous among the several types of disrepairs your home will likely face without proper maintenance.
Mold damage happens when moisture gets trapped inside the house and results in mold formation. When left unchecked, this molding can increase to become an infestation that is hazardous to health.
To protect your house, you need to know about the types of mold damage and how each differs in how they impact your health.
Why Knowing About the Types of Mold Matters
It is essential to know about the types of mold because they have unique compositions, and each affects the human body differently. If you can tell which mold you are dealing with, you will know how dangerous it is and the SOPs you need to follow due to your exposure to it.
Mold Categories by Effects on Health
One of the most crucial parts of identifying mold damage is knowing which category the mold belongs to based on how it impacts your health. There are three main categories that mold types fall into.
1.    Pathogenic
Pathogenic molds carry and spread infections and are dangerous for people with compromised immune systems. Although pathogens affect everyone, people with healthy immune systems can effortlessly fight against them.
However, even if you and none of your family members are immunocompromised, you still need to be careful with them because you can carry it to a person who is.
2.    Toxic
The most dangerous mold category, toxic molds, produces mycotoxins harmful to living things, including humans. Mycotoxin is one of the most poisonous chemicals, and its presence inside the house puts everyone at risk.
Since the chemical is a part of both the mold and its spores, it can also spread to nearby areas if ignored.
3.    Allergenic
Allergenic molds affect people who are either allergic to the mold itself or a specific set of stimuli. They are also dangerous for people with asthma, whose bodies can attack if they inhale the mold spores in the atmosphere.
Types of Molds
Now that you know the types of mold damage and how they may affect your health let's explore different molds and their unique properties.
1.    Aspergillus
One of the most common molds, Aspergillus, belongs to the pathogenic category and is dangerous for people with compromised immune systems. It is commonly found around soil and rotting wood, which means it typically grows due to neglect.
It also grows in areas with heavy condensation, like your HVAC, and you'll need to inspect your equipment to prevent mold damage regularly.
2.    Fusarium
With white, pink, and red patches, this mold often grows in places with a greater chance of absorbing moisture, like carpets. It is an allergenic mold that spreads quickly, causing severe eye infections, sneezing, and other allergic reactions.
Therefore, if you discover it at home, please contact 911 Restoration in Connecticut at (203) 208-7101. Our teams will reach your house within 45 mins with all the necessary equipment and begin the mold removal process.
3.    Alternaria
Alternaria is another allergenic mold, which is dark green or brownish and grows in perpetually damp parts of the household. You will likely find this velvety mold under your sink, in the washroom, or around water leaks.
It causes respiratory issues, and you need to remove it quickly to prevent infestation.
4.    Geotrichum
White with a powdery texture, this mold is dangerous for your health because it often causes severe conditions like tuberculosis. Because it's light and fine, it also spreads extremely quickly and can infect a significant area within a short time.
5.    Stachybotrys
Commonly referred to as the 'black mold,' Stachybotrys is considered one of the most dangerous mold types because it affects several bodily functions. Aside from affecting the respiratory system, this mold can also cause diarrhea and memory loss in patients.
The respiratory mold damage is so severe that infants are at high risk of sustaining long-term damage to their health due to exposure.
6.    Penicillium
The source material for penicillin, a group of antibiotics used to treat diabetes, Penicillium is another common mold found in neglected areas. However, if it establishes itself inside your house, it can cause several respiratory conditions like bronchitis.
Therefore, the best course of action is to get it quickly removed.
How to Manage Mold Damage
Mold removal is a professional process because you cannot always take the necessary precautions to dispose of the mold properly and ensure you don't accidentally spread it due to your exposure. Therefore, if you need mold removal, call 911 Restoration in Connecticut for home restoration services.
Wrapping Up
Mold damage can be hazardous to your health, and getting your home restored promptly will help you keep yourself, your loved ones, and your neighbors safe from its adverse effects.
If you have any inquiries about the process, you can call us at (203) 208-7101 or send it through this link.