About 911 Restoration of Connecticut
Meet the Owner:
911 Restoration of Connecticut was established as an honest company in the property repair industry. This is a company that looks to give back in every way possible.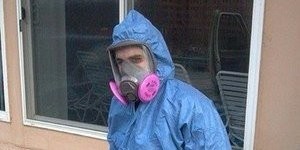 Eli ensures that every job is done with transparency and with the customer's satisfaction in mind.
Eli Elfasi owns the branch and supports his community both with water damage restoration as well as getting involved with Veteran Affair programs, such as Wounded Warrior.
When you call 911 Restoration of Connecticut you can expect an answer from our technicians who are available 24/7/365.
We will also provide a response within 45 minutes for emergency services. They will identify the problem upon arrival and work with your insurance company to get you the most affordable price.
Water Damage Prevention Tips
Eli Elfasi and the rest of 911 Restoration of Connecticut suggest that all new home owners have the property inspected by a professional before the purchase because there can be major challenges that find their way into drywall, ceiling fixtures, and even floorboards.
Basements, bathrooms, and kitchens are especially susceptible to mold and it takes an expert in the field to ensure a building is vacant of any unwanted spores.
Additionally, people can direct the discharge from their downspouts away from their foundation to avoid swamping their lower floor or basement.
This is a company that puts the community back together as a whole.
And one of the most commons sources of water damage comes from roofing materials like shingles that are missing or damaged, and then allow water inside. 911 Restoration of Connecticut can be your expert. Call to schedule your appointment today!
911 Restoration of Connecticut Cares about All Community Members!
Eli Elfasi helps many organizations, most notably the Wounded Warrior project. In doing so, 911 Restoration of Connecticut does not just provide buildings with a fresh start after water, fire, or mold damage, but also restoring lives.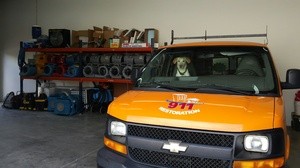 They are licensed, insured, and bonded in all disaster restoration services and willing to provide professional repairs with a friendly attitude.
When Eli Elfasi joined 911 Restoration and created 911 Restoration of Connecticut, he set out to create a company that would provide honest service with the customer as top priority.
He succeeded, and as word spreads throughout the state of a professional restoration company based in integrity, even more people will join the 911 Restoration family.
Call our water damage restoration New Haven experts with 911 Restoration of Connecticut for all your drying and cleanup needs because they can handle soot removal after a fire, mold removal if you suspect a fungus infestation, and water removal after cracked pipes spew into your property today!