Fire Damage in Connecticut
We all understand how destructive fire and smoke damage can be, but most property owners are not aware of how much water damage is created during the extinguishing process.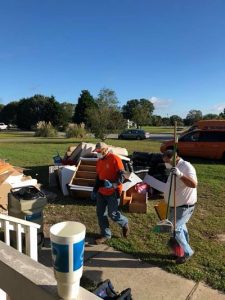 911 Restoration of Connecticut is experienced in all aspects of fire damage restoration, from the fire cleanup and smoke removal to the water damage restoration. Call us at (203) 208-7101 and allow us to offer you a free visual inspection.

After your property is impacted by fire and smoke damage, we want to get your life back to normal. We implement complete property restoration services, which includes removing every trace of ash, soot, and smoke, as well as extracting 911 water restorationand checking the premises for mold removal ct.
The repair technicians are trained to use professional techniques that allow us to provide you with these comprehensive services. Agents will even clean soot off of your dishes, furniture, and all the surfaces of your property.
911 Restoration of Connecticut wants to be the local fire information center for those living in Connecticut, Bridgeport, and New Haven.
Call us as soon as you need fire damage restoration services in your home or business, and we will start the process with a free fire damage assessment.
Professional Fire Cleanup Services
When a fire affects your home or business, the destruction can be overwhelming, with ash, soot and smoke stains left throughout the property. The technicians at 911 Restoration of Connecticut want to give your property the best chances at fully recovering from a fire.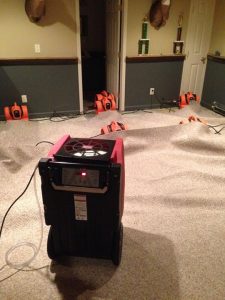 First and foremost, you should immediately call the fire department once the fire begins to spread. After the flames have been extinguished, you can contact the professionals to start the fire damage restoration.
Our years of experience has made us thoroughly prepared to handle any fire cleanup job that has impacted a local home or business. We will complete anything that is required, including soda-blasting to help conduct the smoke removal.
If furniture and other items need to be removed from the premises, we will pack-out your property and store your possessions until the fire damage restoration is complete.
Technicians will then use eco-friendly, yet powerful, cleaning agents to remove all signs of smoke and ash, leaving your home smelling and looking clean.
Call our repair workers as soon as you need professional fire cleanup services, and we will give you the peace of mind you deserve. Call us at 911 Restoration and see how we can help.
Free Fire Damage Insurance Consultations
While property owners can rely on 911 Restoration of Connecticut for fire damage restoration and smoke removal work, there is also another reason why we should be your top choice.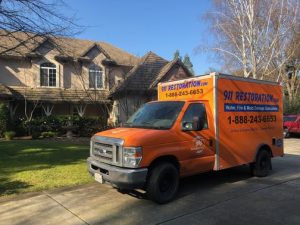 We don't just provide fire and smoke restoration services; our staff members are experts in assisting customers with their insurance policies. By providing a free insurance consultation, staff members can help determine what type of coverage you are entitled to receive.
911 Restoration of Connecticut accepts all types of insurance. However, if you do not have coverage, you can rest assured that we consistently provide affordable and competitive prices.
To create optimal customer satisfaction, technicians always maintain an open line of communication with property owners regarding our rates and any other questions you may have.
It is important to us that customers are regularly informed about the status of their property to make them feel comfortable with the fire and smoke removal process. So, call the highly trained technicians at 911 Restoration of Connecticut, and we will turn your property fire into a Fresh Start!