Fire Damage Restoration Licenses and Certifications in Connecticut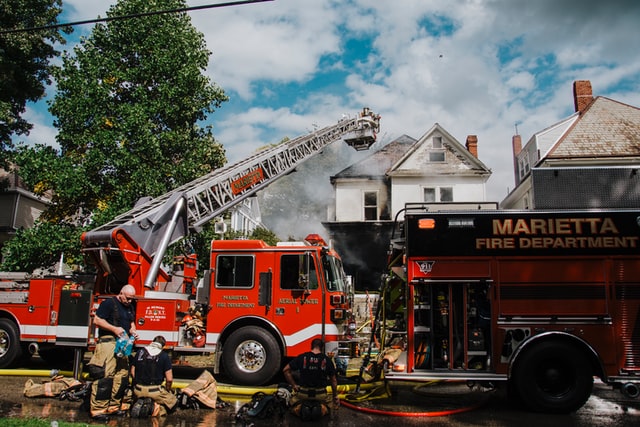 Fire damage restoration isn't something anyone can do. It requires proper license and training. They have to repair the site, safeguard your assets and valuables, and in some cases, help you with the insurance work. Clients ask for fire damage restoration licenses before hiring them. Professional companies focus on training their staff and compliance with their state's licensing department.
Are there different types of licenses for fire damage restoration? Does Connecticut law require a fire damage restoration company to get a license?
Here are our answers about the different types of licenses for fire damage restoration. So, if you want to know more about fire damage restoration licenses, this article is for you!
Fire Damage Restoration License in Connecticut
No situation is more traumatic than a fire erupting in your home, threatening your family's safety. It can quickly put a business out of business and cause huge human and material damage. Your family's and property's safety depends on your immediate actions in such an event. Even if emergency services control the fire, the water used to put out the fire damages the property. This is where the fire damage repair services step in to clean and repair the fire and smoke damage.
Fire damage repair work requires proper training and licensing.
Their job requires:
Safeguarding your assets

Securing your premises, housing, etc.

Assistance in monitoring the file with your insurance

Storage of goods subject to repair

Waste disposal

Pumping in case of

water damage

Cleaning and sanitizing floors 

Removing unwanted odors with dehumidifiers

Restoration of furniture and other items
Usually, damage restoration companies have a license and are bound to work in their area. Appropriate fire damage restoration licenses show that the company can perform the repair services. It shows that the business is registered in your state. It will be easier to resolve legal issues with them.
Clients today ask for certifications before hiring a fire damage restoration company.
Different Types of Fire Damage Restoration Licenses and Certifications
Disasters come without a warning. You never know when an emergency happens related to the fire or water damage. The reason could be a burst pipe or a natural disaster. If you have recently faced a fire, you most likely need fire damage restoration services for the damage repair. It is always better to check if the company or contractor you  hire is licensed.
A fire repair professional must get extensive training and certification to do fire damage restoration activities. The Connecticut law does not require fire damage repair companies to get a license. They just need to check with their state's local contractor licensing department.
IICRC Certification, a Guarantee of Quality
Several certifications are of great importance in the field of disaster recovery. One of them is the IICRC certification. It is a true guarantee of quality for both insurers and victims. An IICRC- certified fire damage repair company is trustworthy.
IICRC, the Institute of Inspection Cleaning and Restoration Certification, has become the benchmark for the industry. It sets rigorous standards of good practice and issues compliance certifications. 
IICRC raises the bar of international standards regarding health, well-being and respect for the environment. It works closely with professional associations to establish standards that govern the various industries it touches.
Besides setting the standards for the industry, the IICRC offers training in three major areas: cleaning, inspection, and restoration. 
It also creates standards for all major disaster recovery professionals. The words take on the same meaning for everyone, which reduces misunderstandings.
IICRC certification is not mandatory in Connecticut, but it offers an unmatched expertise to professionals in carrying out complex tasks, such as fire damage restoration. It guarantees that the company will respect the most rigorous standards in force. It ensures that you have entrusted your property to the right hands. 
Certified technicians know the industry standards. Customers and insurers trust companies that initiate the certification process.
Thus, even if the state doesn't require fire damage restoration licenses, companies must comply with licensing department's requirements and get IICRC certification.
Fire Damage Restoration in Connecticut!
If you've suffered from fire damage and are looking for a fire damage restoration service near you, contact 911 Restoration of Connecticut.
911 Restoration of Connecticut team is IICRC-certified and trained with the latest equipment and procedures to perform repair work. The firm offers a continuous training service to its employees. They are responsive to the industry's latest changes. 
Hiring them means assigning the repair and cleanup of your property to experts. And that is the best insurance that a disaster victim can have. Call (203) 208-7101 or visit their website!