Mold Removal Connecticut
After an emergency water damage disaster, you might experience a mold infestation in your residential or commercial property if moisture is not properly extracted. 
Protect your health and the health of others by calling our professional team of certified Connecticut mold remediation experts at 911 Restoration of Connecticut. We're available 24/7/365. Call us at (203) 208-7101 and allow us to offer you a free visual inspection.

Mold often thrives in dark, humid places where moisture is trapped. As a result, this can spur the need for immediate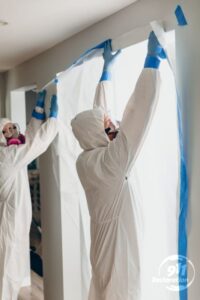 mold removal to prevent mold spores from creating colonies that eat away at the structure of your home or business. 
Mold can release dangerous particles into the air you breathe, causing respiratory and other health hazards for individuals who are immunocompromised. It is important to seek a certified Connecticut mold remediation company that can safeguard your property and use the correct techniques to remove mold from hard to reach surfaces. 
911 Restoration of Connecticut provides expert mold inspection and mold removal services to all of Connecticut, in cities like Bridgeport, New Haven, Stamford, Waterbury. 
Our IICRC certified team can handle mold remediation and mold removal both safely and effectively while ensuring your property is sanitized and does not leave behind traces of moisture. Each member of our team is fully committed to restoring your home or business following mold inspection in Connecticut. 
As a nationwide business with franchises across the U.S., we understand that a mold infestation can cause distress, health hazards, and inflict structural damage. We prioritize your health and safety by using the latest mold remediation techniques with full transparency.
As a licensed, insured, and bonded mold cleanup and water damage restoration company with locations in Connecticut and nationwide, we hold our technicians to the highest standards of service and provide immediate assistance while keeping our costs affordable.
Don't hold off on addressing a mold infestation problem that can lead to long-term problems. If you're ready to give your property a fresh start, call 911 Restoration of Connecticut today at (203) 208-7101.
Removing Mold in Your Basement
Winter storms, freezing temperatures, and other weather conditions can cause structural damage and other problems such as mold growth in your basement, ceiling, or carpet. From storm leaks and pipe bursts, many Connecticut homes and commercial businesses often reach out to our experts at 911 Restoration because we provide speedy and efficient Connecticut mold removal assistance.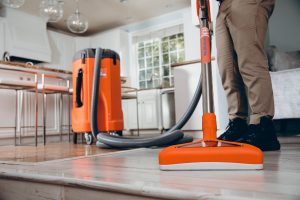 Our experts properly check for mold infestations which commonly thrive in dark, damp spaces like basements. Mold can also grow in floorboards or underneath carpet, ceilings, or other corners where moisture is trapped. Airbone mold spores can travel to other areas of your property to create new infestations if the moisture is not properly extracted or inspected by certified mold cleanup experts in Connecticut. 
Water damage from a flooded basement or burst pipe or ceiling leak can be a source of mold contamination. It is key to prevent mold growth and respond to water damage as soon as possible. 
Our mold remediation experts are trained in water damage restoration techniques and can pinpoint common spaces that hold moisture. They use professional fans to dehumidify your structure and replace any contaminated materials in your home or business.
Safe and Reliable Mold Remediation in Connecticut
Putting off mold removal can prove costly and harmful to health in the long run. 
When mold grows your on your property, the fungus eats away at wooden structures, wallpaper, and other porous material where moisture can easily seep through. Be sure to call 911 Restoration of Connecticut; we'll also perform mold inspection along with 911 water restoration.
Since mold is dangerous to health, it is in your best interest to call a certified mold remediation company in Connecticut that can address the issue, perform repairs, sanitize, and create a mold-free environment.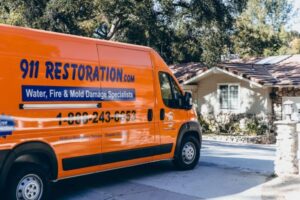 Keep in mind that your property could already have an existing mold colony that is either not visible or easy to spot. We'll perform a safe and thorough inspection to ensure that mold does not have a place to thrive. Leave the job to the professionals at 911 Restoration of Connecticut to avoid the stress of trying to scrub away at the mold colony yourself. Doing this without proper equipment and mold remediation techniques can pose a health and safety hazard to yourself and cause the release of more airborne particles. We have the proper mold removal techniques along with knowledge of best industry practices to dehumidify and eliminate moisture. 
While mold remediation may seem like an additional expense, you'll thank yourself for making the investment to protect your health and property. Save time and money by calling 911 Restoration of Connecticut today at (203) 208-7101. 
Serving the communities of Branford, Bridgeport, Danbury, East Haven, East Hartford, Hamden, Hartford, Meriden, Milford, New Haven, Norwich, Sherman, Southington, Southport, Stamford, Stratford, Terryville, Torrington, Waterbury, West Haven, Weston, Wilton and surrounding areas.