Puff Back Cleanup Connecticut
Our technicians with 911 Restoration know that when it comes to saving and protecting your home from the effects of any kind of disaster, the one people expect to have happen the least is a puffback cleanup situation.

Not too many people know what puff back is. Basically, when your heating ignition switch is faulty, it can create a discharge of soot into your home known as puff back.
A puffback scenario can spread soot and ash throughout the home or office, and the damages can travel anywhere the ventilation system does.
The soot is black with a strong odor and it can even be sticky like tar.
When a homeowners experiences this disaster they should immediately call a puff back Connecticut team to respond quickly and begin the puff back cleanup process before additional damage sets in.
Puff Back Cleanup Specifics

A homeowner should never attempt to a puff back cleanup on his own. The soot and odor must be removed properly by a skilled puff back cleanup Connecticut service provider to ensure your home is restored back to its previous state.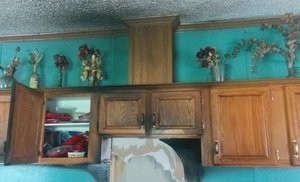 The oily soot from a puff back explosion sticks to different surfaces in various ways. Trying to remove the substance using conventional cleaning products and methods can result in even more damage.
In various cases when homeowners set out to clean a puff back disaster on their own, they will unknowingly cause 911 water restoration to their walls and floor so that by the time we get there we must perform water damage restoration services in addition to remediating the damage left by puff back chaos.
In addition one might even embed enough moisture into the walls that mold can start to grow.
Our puff back cleanup Connecticut service pros are certified to offer free mold inspections and remove any mold spores that are detected, but by letting certified puff back cleanup Connecticut teams clean the soot from your home, you will be reducing your risk for mold removal ct spores to germinate.
Puff Back Cleanup Experts Here for You

911 Restoration Connecticut has been in the disaster restoration services ct restoration business for more than three decades and upholds a strong reputation for quality puff back cleanup work.
Our technicians get the job done in a timely manner and at an affordable price. We are licensed and bonded and use the latest technology in the industry to restore the homes of our valued community members.
Our puff back cleanup Connecticut technicians will arrive to your home within 45 minutes of your call.
We are open 365 days a year, working around the clock providing emergency services from technicians who are available 24/7/365 to all who need it.
Give our friendly customer service staff a call should you ever experience a puff back explosion, and we will show up quickly and poised to get the job done so you can get your life back onto its path of normalcy.
If your home or office is already dealing with the aftereffects of a soot invasion from your own furnace, then contact our puff back cleanup New Haven team with 911 Restoration Connecticut today!