Disaster Restoration Connecticut
When a snowstorm, fire, or other environmental disaster poses a threat to your commercial or residential property, it's time to call 911 Restoration of Connecticut.  We provide prompt emergency restoration service 24 hours a day, 365 days a year with a guaranteed time of 45 minutes.
Our professional team of emergency disaster restoration experts provide prompt residential or commercial restoration and can respond to any type of disaster.
Commonly reported damages in Connecticut include a flood cleanup, fire and smoke damage, mold infestation, sewage backup, a flooded basement. These issues require speedy and efficient damage restoration to prevent further damage.
Our trusted 911 Connecticut disaster restoration professionals can get the job done, repair broken pipes, and dry tiles and other areas to help prevent mold or fungus from growing and causing health hazards. Call us at (203) 208-7101 and allow us to offer you a free visual inspection.

As a locally owned and operated business, we care about our customers' well-being and the safety of your property.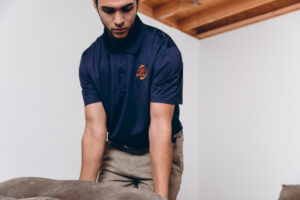 911 Restoration of Connecticut is licensed, insured, and bonded.
Our IICRC team has years of experience in damage restoration and can assess, inspect, and repair structural problems as soon as possible. You can rest assured that you have come to the right place to get your property back to its original pristine condition. Our Connecticut agents can also assist with commercial restoration for any disaster situation while deploying state-of-the-art flood cleanup and other damage restoration techniques such as the following: 
Overall comprehensive damage repair

Disaster Restoration

Restoration of pipe bursts

Flooded basement water removal

Water cleanup service

Raw sewage sanitization

Black water cleanup

Odor control services

Mold

 removal ct

,

mold remediation and mold removal

Mold infestation cleanup

Fungus and mold decontamination

Mildew deodorization

Smoke deodorization

Ash and tar cleanup

Restoration of smoke stained walls and ceiling

Cleanup of fire retardant chemicals

Snow Storm Damage Restoration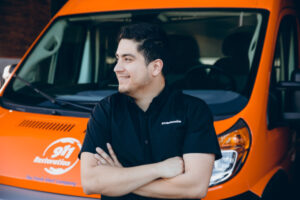 If you've experienced a disastrous flooded basement, fire, or burst pipe – we have you covered. Our specialists can take care of everything from water damage restoration to structural repairs for Connecticut commercial restoration or residential restoration. We offer full transparency and a lending hand to customers who have been affected by natural or accidental disasters. 
Need a flood cleanup or mold inspection? Recognized as a water extraction company among other emergency restoration services, we work hard to anticipate additional concerns. Our team provides a free visual inspection for property owners as well as a free insurance consultation to review your policy and inventor and loss itemization. 
Our disaster restoration repairs are affordable, reliable, and efficient. We understand the stress associated with dealing with property damage. It can be difficult to imagine a clear path forward. Don't worry: Call 911 Restoration of Connecticut for expert water damage extraction. Our Connecticut team also offers mold inspection, mold removal, mold decontamination, smoke removal, and flood cleanup for your residential or commercial restoration.  Call us at (203) 208-7101 and see how we can help.
The Fastest Emergency Restoration in Buffalo
As a water damage inspection company that offers multiple services, we offer a compassionate and speedy response during a difficult time. Our expert specialists at 911 Restoration of Connecticut provide speedy and prompt responses to your emergency disaster restoration needs. Whether it's a fire cleanup or ceiling leak in need of mold decontamination and inspection, we rise to the challenge.
Water damage is a common disaster scenario for many homeowners and business owners in Connecticut. When disaster strikes, you need reliable and affordable water damage restoration in Connecticut. 
Our professional experts at 911 Restoration of Connecticut provide efficient mold inspection and mold removal at your Connecticut property. Our professionals care about safeguarding your investment. 
If you have a flooding incident, winter storm damage, or a burst pipe, we can help seal up and fix the leak and provide efficient 911 water restoration extraction to prevent fungus or mold from thriving. 
Remember that any moisture that seeps through structures can cause long-term problems. Don't hesitate to reach out to us. You'll need water damage restoration as soon as possible. Call 911 Restoration of Connecticut to help fix the situation. We respond to the call as soon as possible and are here to support our customers 24/7, 365 days in a year. When our emergency restoration staff arrives on scene, they work promptly to keep your property dry and sanitized while removing mold. 
A Fresh Start After Disaster
From water damage restoration for Connecticut properties to mold remediation, mold removal, and flood cleanup — we provide a range of other services.
The goal is to restore your property and prevent further damage to your commercial or residential property in Connecticut and surrounding areas. 
We embrace the "Fresh Start" philosophy at 911 Restoration of Connecticut. We believe every disaster is an opportunity to safeguard your property and bring peace of mind to customers whose lives have been affected by a disaster. 
While there are many water removal companies to choose from, we are grateful that you have trusted and chosen us to help you with your emergency restoration needs. Our team of experts at 911 Restoration of Connecticut are committed to making your space a warm and inviting place once again. 
From addressing structural problems to Connecticut property mold remediation, mold decontamination and flooded basement cleanups, we can do it all. No repair is too difficult for our professional team to handle.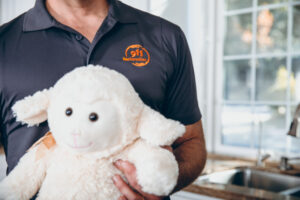 They can restore, replace, and repair any material and provide a thorough mold inspection and mold removal to protect your property from new infestations and unsanitary problems. They also work hard to clean and sanitize, transforming your destroyed home or business into a sparkling new property.
911 Restoration of Connecticut is dedicated to providing total transparency and working hard to communicate with staff and customers. With a specialty in water damage restoration, we want to make sure we are working within your budget and answering any questions you may have about emergency damage restoration. 
When you've experienced a disaster, we want you to know we're here to make your life easier. Call a trusted locally-owned nationwide company that has a skilled team to handle disaster repairs, mold remediation, address fire damage, and provide efficient and speedy solutions 24/7. Call 911 Restoration of Connecticut at (203) 208-7101.
Serving the communities of Abington, Ansonia, Ashford, Beacon Falls, Berlin, Bethany, Bethel, Bloomfield, Branford, Bridgeport, Bristol, Brookfield, Cheshire, Clinton, Cos Cob, Connecticut, Danbury,Darien, Derby, Durham, East Glastonbury, East Haven, East Hartford, Easton, Enfield, Fairfield, Farmington, Georgetown, Glastonbury, Greenwich, Groton, Guilford, Hamden, Hartford, Hawleyville, Madison, Manchester, Meriden, Middlebury, Middlefield, Middletown, Milford, Monroe, Montville, Naugatuck, New Britain, New Canaan, New Fairfield, New Hartford, New Haven, New London, New Milford, Newtown, North Branford, Northford, North Haven, Norwalk, Norwich, Old Greenwich, Orange, Oxford, Plainville, Plymouth, Prospect, Redding, Redding Center, Ridgefield, Riverside, Rocky Hill, Sandy Hook, Shelton, Sherman, Simsbury, Southbury, Southington, Southport, South Windsor, Stamford, Stratford, Terryville, Thomaston, Torrington, Trumbull, Vernon, Rockville, Wallingford, Waterbury, Waterford, Watertown, West Hartford, West Haven, Weston, Westport, Wethersfield, Wilton, Winchester, Windham, Windsor, Wolcott, Woodbridge, Woodbury and surrounding areas.