Flooded Basement Connecticut
Nobody wants to come home to discover their possessions floating in a foot of floodwater in their basement. Fortunately, the water damage restoration team at 911 Restoration of Connecticut knows precisely how to remediate a flooded basement emergency to restore your home or business fully. Call us at (203) 208-7101 and allow us to offer you a free visual inspection.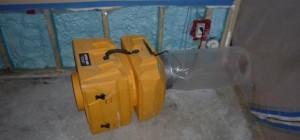 A flooded basement can damage your property's foundation and cause mold on the walls, ceiling, and even mold in the carpet from water damage. Fortunately, the water damage restoration team is equipped to remediate all of these issues. Whether rain causes a water leak in your basement or if a pipe burst creates a massive flood, the water damage restoration pros will immediately implement water extraction and drying services, restoring the property to its previous condition. 

The technicians at 911 Restoration of Connecticut have been restoring flooded basements since 1978, working 24/7/365 to help property owners during their time of need. So, call the IICRC certified experts when you need basement water removal services, and they will arrive at your doorstep within 45 minutes of receiving your call.

Around the Clock Basement Flood Cleanup Service
Under no circumstance should you try to restore your flooded basement on your own. The water that invades the subfloor is considered to be gray water, which is water filled with potentially toxic substances.

To protect yourself and the integrity of your property, the water damage restoration pros warn that when a job is done incorrectly, additional damage can be inflicted to your home or business, including the manifestation of a mold infestation.

At 911 Restoration of Connecticut, the experts will use high-power pumps and the latest drying technology to remove any residual moisture from your flooded basement and any other areas of your property that have been affected.

The experts are also trained to implement thorough mold removal services, including removing mold in the carpet from water damage. This immediate water extraction service guarantees that the property will once again be a safe place for you and your family.

Call the water damage restoration team as soon as you discover a basement flood and the highly trained technicians will give you the peace of mind you deserve. Call us at (203) 208-7101 and see how we can help.


Sewage Backup
There are some instances where your flooded basement is affected by black water, also known as raw sewage.

If you are in need of a sewage-related cleanup in your property, the technicians at 911 Restoration of Connecticut will not hesitate to implement sewage removal services, no matter what time you need it.

Our water damage restoration services extend to all areas of your home. You can trust the sewage backup cleanup experts even extract black water from the most obscure place of your basement, including inside of your walls and floors.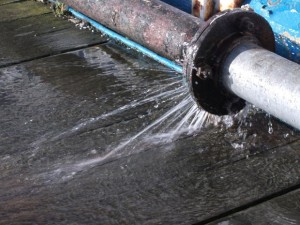 Cleaning up sewage spills is a job that requires meticulous attention to detail, and no property owner should ever attempt a sewage cleanup on their own. You may put yourself at risk of coming into contact with highly toxic matter and even spread the sewage to other areas of the property.

By working with the Connecticut water damage restoration team, you can trust that they will leave your basement completely decontaminated and thoroughly dried. They will even remove the foul odor that comes with most sewage backups.

Call the customer service professionals when you need the most qualified flood cleanup company in the industry at (203) 208-7101, and they will show you that it is possible to turn your flooded basement into a fresh start!