Mold Removal in East Hartford
If you live in East Hartford and find yourself dealing with a mold problem, it is crucial to solicit the help of professional mold removal companies to administer water and mold cleanup as soon as an infestation appears. When a leak or a flood influences your home or business, it can lead to mold within 24 hours of the incident, making fast mold removal services critical to your recovery. 911 Restoration of Connecticut is capable of responding on a moment's notice to provide property owners with a free visual mold inspection. This initial surveillance allows technicians to determine the extent and source of the infestation and enables them to come up with a restoration plan that will not only eradicate a current infestation but also prevent future mold colonies from forming. Often, it is necessary to administer water mitigation services during the mold cleanup, because both problems can fuel one another, which is why our technicians are IICRC certified to implement full-restoration services, from mold remediation to dehumidifying techniques.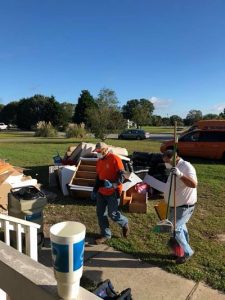 911 Restoration of Connecticut wants to make sure that all of their customers feel confident receiving mold removal in East Hartford and have obtained their status of being licensed, bonded, and insured, specifically to ensure your protection.
Our technicians are highly trained and motivated to keep you feeling safe and secure while they are on the job and will do so under any circumstances.
Whether you are dealing with a black mold infestation or have found signs of mold on walls and other surfaces, you can be sure that we will sanitize the area thoroughly.
Since there are many different kinds of mold species, like black mold, it is vital to your health to figure out which one is living in your home or business. Technicians will conduct professional testing to figure out the toxicity of the mold and take the appropriate actions needed to keep you safe.
Call the team that you know cares and understands your needs and let 911 Restoration of Connecticut give you the peace of mind you need to recover fully from a mold infestation today!
Mold Testing Makes The Difference Between A Hazardous And Healthy Home
Different types of molds grow indoors and, although most of them are relatively harmless, there are toxic molds that can impact your health as much as your property.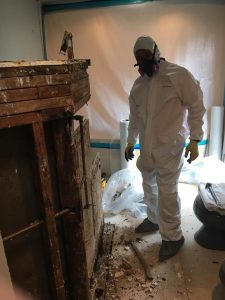 Mold release spores into the air in order to seed new colonies. When these spores become airborne, people inhale them and, depending on their sensitivity, experience symptoms that include headaches, rashes, wheezing, fatigue, and respiratory problems.
Sometimes these symptoms are nothing more than an allergic reaction, but if you are dealing with black mold, then there may be poisonous mycotoxins present that can cause more severe problems, like asthma, internal bleeding, and lung infections.
The only way to figure out precisely what type of mold is growing inside your home or business is to have professional mold samples taken and tested. The technicians at 911 Restoration of Connecticut are trained to gather mold samples and send them to a third-party laboratory.
By identifying the toxicity of the mold, repair techs can take the necessary steps needed to eradicate the infestation with mold cleanup, drying, and dehumidifying services.
Call 911 Restoration of Connecticut as soon as you notice signs of mold growing in your home or business and technicians will do administer thorough mold removal services to ensure the safety of you and your family.
Certified Mold Remediation In East Hartford
The staff at 911 Restoration of Connecticut understands that when you call our office reporting a mold infestation, you need as much information as you can get to feel at ease about the situation.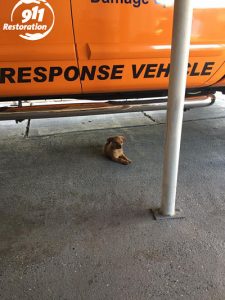 Answering your questions and explaining the mold cleanup process as best we can is the first step in making you feel comfortable until technicians can get on site and begin the mold inspection.
911 Restoration of Connecticut is known for providing the highest level of customer service, and we want to make it easy for you to reach out to us the moment you have questions.
Many customers are unsure if their insurance policy covers mold, and while it typically does not, you may need water damage restoration services that are covered by your provider.
Keeping your out-of-pocket expenses low is as much a priority to us as it is to you. A staff member will go over your policy with you and communicate with your insurance company to figure out the coverage you are entitled to receive.
Even if your insurance is not applicable, we will explain the mold removal cost in detail and make sure you are receiving the most affordably priced services. So, call 911 Restoration of Connecticut when you need information about mold, water damage, or anything else related to restoration today!