New Haven County
New Haven County is prone to experiencing hurricanes that can cause property floods, structural damages, and even mold infestations that require professional water damage restoration services.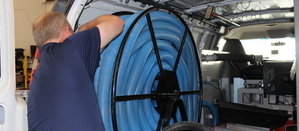 911 Restoration of Connecticut understands that these disasters can occur at any time, so they stay available 24/7/365 to assist customers around the clock.
When water emergencies affect homes and businesses in cities such as Cheshire, Madison, or Prospect, the New Haven County water damage restoration team guarantees to arrive within 45 minutes of receiving your call.
The highly trained technicians are IICRC certified to conduct restoration services in both residential and commercial properties, and are licensed, bonded, and insured for your protection.
It is essential to trust the repair workers who are restoring your cherished home or business, and when you hire the highly trained technicians in New Haven County, you will be given the peace of mind you deserve. This branch is locally owned and operated, so you can feel confident that the water damage and mold removal unit is entirely in touch with the wants and needs of their customers.
Call the water damage restoration professionals when you experience leak or flood in your property, and they will provide you with the water extraction and mold removal services needed to give you a fresh start.
Professional Water Extraction Services in Waterbury
Springtime in New Haven County means heavy rainstorms for property owners, which often lead to the need for water damage restoration services.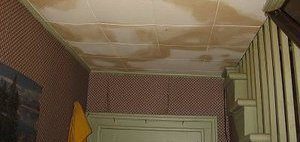 Immediate water extraction services are necessary if you want to prevent structural issues and mold growth, and 911 Restoration of Connecticut is prepared to provide those services on a moment's notice.
If the storms are heavy enough to cause a basement flood, then you may need to clear the area of all items in the room before water damage restoration services can be appropriately administered.
A customer in Waterbury called the New Haven County office when a spring shower flooded her basement, which she had been using as a game room. The technicians were able to pack-out and store the furniture and other items in the basement, clearing it for water extraction and drying services.
Along with the water damage restoration, the unit also provided mold removal. The warm temperatures had started a minor mold infestation, but the highly trained mold removal team was able to eradicate the spores. Providing customers with comprehensive restoration services is what sets 911 Restoration of Connecticut apart from their competition, so give us a call today!
Mold Removal In Commercial and Residential Properties
Homes and businesses are both equally prone to experiencing mold infestation, and when you notice signs of one occurring in your property you should immediately seek out professional mold removal services.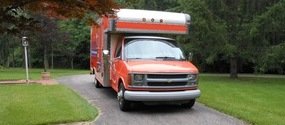 Mold can impact the health of those who are exposed to the spores by causing allergy-like symptoms and respiratory issues, which is why it is crucial to remove the mold as soon as spores are discovered.
There are many different species of mold, some of which can be exceptionally damaging to your health.
To determine precisely what type of mold is growing in your property, the New Haven County pros will take samples of the spores and test them at a third-party laboratory.
Sometimes it can be challenging to find exactly where a mold infestation is living in your property since spores tend to grow in damp, dark places that are generally out of sight. The mold removal team will inspect every crevasse of your home or business to make sure the property is wholly decontaminated.
Call the water damage restoration team when you notice even the slightest sign of mold growing in your property, and we will make sure you receive the fresh start you deserve.
Proudly serving New Haven County and the surrounding cities:
Ansonia

Beacon Falls

Bethany

Bransford

Cheshire

Derby

Guilford

Hamden

Madison

Meriden

Middlebury

Milford

Naugatuck

New Haven

North Brandford

North Haven

Northford

Orange

Oxford

Prospect

Seymour

South Britain

Southbury

Wallingford

Waterbury

West Haven

Wolcott