Recovering What You Lost – Inventory Recovery and Management After Damage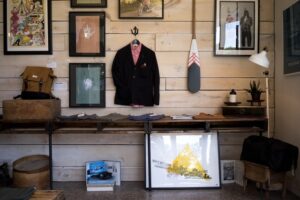 One of the worst parts about fire or water damage to a commercial building or warehouse is the potential loss of inventory. Fire Damage is especially notorious for excessive losses because it spreads quickly and prevents people from safely removing part of the inventory to a safe location.
However, Is it entirely impossible to recover commercial inventory after either fire or water damage?
Can I Recover Inventory After Damage?
The technical answer is yes. You can recover inventory after either fire or water damage; however, it depends on the degree to which the damage consumed the location and the type of inventory you were storing.
Most consumable products are rendered useless after fire damage, and only air-tight packaging of specific materials protects of this category protects them against water damage.
Among non-consumable products, some will be useable post sanitization, while others might not be fit for usage.
Plastic, wood, and cloth-based products will not survive fire damage but may survive water damage to some extent.
In short, you will need to assess which of your recovered inventory you can keep and which you will need to away for a fraction of the cost to someone who can use its parts. If you're working with 911 Restoration, our teams will help you identify which products can still be used after recovery and sanitization.
Inventory Recovery After Fire Damage
The reason we have separated fire and water damages is that they tend to affect materials differently. They also have unique damage patterns that you'll need to consider during inventory recovery. Fire tends to spread fast, and people must rush to safety immediately instead of trying to recover things.
Therefore, your first step will start after the fire has died down.
1.    Damage Assessment and Inventory Search
Once it is safe to do so, we will conduct a damage assessment on your behalf before starting the restoration process. We will recover everything that remains undamaged by the fire and, we will secure the inventory to ensure our next steps don't deteriorate it.
2.    Clean Up and Evaluation
Our teams will then sanitize the inventory and perform a second round of assessments to evaluate the status of each item. Since fire damage covers items with soot, a significant part of sanitization will involve clearing it away to ensure the units are safe for you or others to be around.
We will provide you a list of all recovered items and let you know which of them are in useable condition post-sanitization and which ones have taken a quality hit.
Inventory Recovery After Water Damage
Water damage can be destructive, but you have a better chance of recovering your inventory than you do with fire damage. Unless the water damage results from a natural disaster like flooding, you will get a chance to secure some of the inventory before the damage starts taking a toll.
911 Restoration teams are available 24/7 and will reach you within 45 mins of your calling at (203) 208-7101 to book our services. We will remove as much as we can out of harm's way while another part of our team is working on stopping the water damage.
We are home restoration experts but also extend our services to businesses through our commercial restoration division.
1.    Damage Assessment and Inventory Search
After the source of water damage is stopped, we will help you recover as much of your undamaged inventory as possible and remove it to a secure location where some of our team members will move forward with sanitization.
2.    Clean Up and Evaluation
Sanitization is crucial for water damage because water can carry several microorganisms that can cause infections. It also causes mold formation that grows into infestations if left unchecked. After sanitization, we will assess which parts of your inventory can still be utilized.
Several parts of steel and plastic inventory might survive the ordeal. You will be able to utilize it after the sanitization is complete. Some cloth-based products may also survive water damage, but those can go either way.
Inventory Management for Recovered Inventory
After inventory recovery comes inventory management. You should follow to ensure that you have the correct records and that the inventory is redirected to a safer space.
1.    Detailed Documentation
We will provide you with a list of recovered inventory in case of either fire or water damage with comments about each item's usability. You will need to manage data and check it against your inventory records.
The documentation is necessary for damage filing, so we recommend treating this step as critical.
2.    Adequate Storage
After documentation, you should arrange for adequate storage space for the inventory that survived. You will need to take the nature of the product into account and arrange for spaces that can keep them secure without diminishing their value in any way.
3.    Contact your Insurance Provider
Ensure you contact your insurance provider and provide all the documentation and evidence of the damage and recovery. Your proactive and detailed approach will help you get a fair value against your damages to help you rebuild and restore
Wrapping Up
Overall, there is usually a good chance of inventory recovery if you discover the safety hazard and act immediately. Your recovery and sanitization process will differ based on whether you sustained fire damage or water damage, but you will likely get some undamaged inventory in both cases.
If you need restoration services, please call us at (203) 208-7101 or contact us through this link.