Water Damage and Mold Removal Berlin
The water damage Berlin crew at 911 Restoration of Connecticut is on-call and standing by around the clock, so that our homeowners always get an immediate response when they need help with a household flooding scenario that requires emergency water extractions.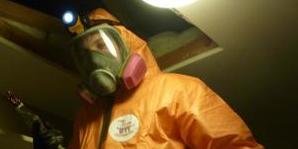 Water damage is a thing all business and homeowners should be on the lookout for because if not attended to right away, the property's structural integrity can be threatened.
Our water damage Berlin unit feels a great degree of pride for the community, and will always arrive quickly, because of that our mold removal Berlin team strives to protect all homes and businesses from water damage disasters.
Our water damage Berlin pros are insured, licensed, and bonded to address your broken gutters and downspouts, restore your carpets and hardwoods, inspect for mold, fix pipe leaks and any other scenario that can cause water damage in your home.
When your house becomes flooded with water, business and homeowners know they can depend on the water damage Berlin specialists to get your home fixed up in no time. We understand the importance of quick, same day service when it comes to a water disaster, so our mold removal Berlin experts always respond within 45 minutes or less, no matter what time you call.
Our office agents are available 24/7/365, so you can feel confident calling our water damage Berlin crew at any time knowing that someone will be there to help you.
We have been in this industry for many years, and have seen it all, so when you hire our mold removal Berlin professionals for a job you can be sure that our water damage Berlin aids are skilled in remediating the following types of water damage:
Toilet Overflows

Ruptured Hose Flooding

Pipe Bursts

Sewage Water Overflows

Washing Machine Leakage

Shower Pan Leakage

Home Flooding

Mold and Fungi Infestations

Mildew Growth

Roof and Ceiling Leakage

Water Heater Explosion Floods

Ice Machine Malfunction Leaks
Our water damage Berlin techs are reminded of their duty to the community every time we are called to implement restoration services, so whether a ruptured washer hose completely floods your laundry room or rain storms pound your roof with leaks, call our water damage Berlin experts for fast water removal services!
Understanding Proper Water Extraction Techniques

The length of time it takes to perform water removal services depends on the size of the damage, though with our water damage Berlin professionals on your side you can count on the restoration time being short.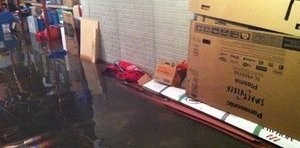 Once you learn more about our company, you'll immediately feel confident knowing that we strive to perform the job right the first time while doing so in a timely manner.
We start by performing a free home inspection in which we look for the cause of the damage.
Then our water damage Berlin team will begin pumping water from your home with state-of-the-art equipment while another technicians repairs your plumbing problem or seals any leaks. We use the best and newest drying technology in the industry to remove every last drop of moisture fast.
Our mold removal Berlin technicians are experts at taking care of all water disasters, including those that include gray and black water.  Gray water is household waste water from sinks, dishwashers, bathtubs and showers, while black water is water from toilets that contain sewage.
These waters have the potential to be toxic, so it is important to not attempt a clean up on your own if your home happens to experience a sewage backup. Our mold removal Berlin pros will use massive sump pumps and water extraction tools to completely eliminate the health hazard from your living space.
Our water damage Berlin experts value professionalism so no matter what type of water or mold disaster you may be experiencing, you can call our mold removal Berlin staff for speedy home restoration services at an affordable price.
Well Qualified Water Damage Restoration
Without a doubt, our water damage Berlin technicians provide the best water extraction and drying services in the business, because our mold removal Berlin staff only offers the best class of service in all of Connecticut.

Our water damage Berlin pros want to rescue every home in need no matter what, which is why our mold removal Berlin techs offer low cost prices on our water damage restoration services.
One way our water damage Berlin agents are able to do this is by continuously working with all insurance companies so we can get as much out of your claim covered as possible. If any out of pocket repair expenses remain, our mold removal Berlin pros will offer an affordable price on all services.
No matter how big or small your water emergency may be, our water damage Berlin crew is licensed, bonded and insured to assist you in any way necessary to get your home back up and running.
Even though getting your household back on track is very important, it is just as equally important to get your family taken care of as well. Your emotional wellbeing is something that should not be overlooked, and with our mold removal Berlin experts on the job, you can test assured that you are in good hands.
Our water damage Berlin professionals will also help you understand your insurance policy, even filing the entire claim for you if need be. Our mold removal Berlin specialists want to keep your out of pocket expenses low, so along with working with all insurance companies. Our water damage Berlin crew also consistently offer affordable prices on all of our services.
When it comes to a massive water heater leak or failing sump pumps that leave your basement or crawlspace flooded, you deserve only the best services possible, so call our water damage Berlin specialists with 911 Restoration Connecticut for a fresh start today!