Water Damage and Mold Removal Bethany
Water Damage Bethany, CT
Coming home to discover that weather storms flooded your crawl space or a pipe burst prayed gallons of water into your den can be beyond stressful. But don't panic; our water damage Bethany professionals at 911 Restoration Connecticut have been providing emergency services to the Bethany area since 1978.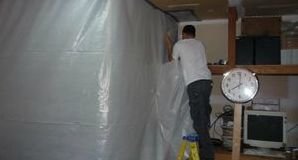 Our mold removal Bethany technicians know the history of our local town, and restoring its homes and businesses is our solemn duty.
Bethany became it's own town when it separated from Woodbridge in May of 1832. This area is well known for it's agriculture and dairy. There are around 4,800 residents that live within Bethany. The weather is always beautiful in this town.
However, when a bad storm does arrive, it can tend to a path of damage, and often houses are in the middle of the warpath. Our water damage company performs the best water extractions in the state, and we use the latest drying technology to ensure no moisture is left behind.
If your roof begins leaking in the middle of the night, you can call the water damage Bethany techs and they will be at your doorstep within 45 minutes to begin making repairs.
Our mold removal Bethany pros use state of the art equipment, such as professional grade wet vacs, dehumidifiers, air purifiers and air movers to get your home back to its original condition in no time. Our operation knows how important it is to start restoration services quickly, so we keep our water damage Bethany techs available 24/7/365, with service agents standing by ready to take your call.
Our mold removal Bethany technicians want you to feel secure when you hire us for a job knowing that our water damage Bethany specialists are trained to administer all types of flood and leak damage services, such as:
Water extraction in flooded basement

Moldy crawlspace cleanup

Mold infestation cleanup

Repair of ruptured washer hose

Sanitization after toilet overflow

Water heater leak repair

Comprehensive mold and water damage repair

Fire sprinkler repair

Flooded subfloor cleanup

Restoration of pipe bursts
As soon as our water damage Bethany experts arrive at the site of the damage we will conduct a free home inspection and get the home restoration process started. If your home or storefront is already taking on flooding, then don't wait another minute to contact our water damage Bethany team with 911 Restoration Connecticut for help today!
Water Damage Restoration Experts Here for You

Under no circumstance should you attempt water mitigations on your own. As soon as water enters your home or business, you will need to contact our water damage Bethany restoration company right away.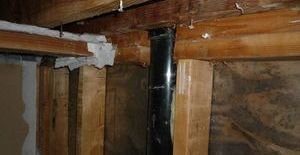 Our mold removal Bethany agents offer same day services and respond as quickly as possible after receiving your emergency call. Our company has many years of experience in this type of work.
Our water damage Bethany specialists understand the importance of your home and will get it back to the way it was before those ruptured hoses flooded your laundry room of a roof leak turned your ceiling to much.
Jobs like these are best left to the professionals because homeowners, though they may have the best intentions, can cause more damage by trying to repair their home on their own. For example, we use the latest drying technology to ensure your carpets and hardwoods are left bone-dry. Otherwise excessive moisture can become trapped and produce a mold spore colony requiring professional mold removal services.
Water can get into your business or home through many different ways, and our mold removal Bethany workers knows exactly how to take care of them all. Our water damage Bethany members work quickly to remove all the moisture, as to prevent mold from infesting the property.
Even though our water damage Bethany techs are able to work fast, that doesn't mean they sacrifice any level of expertise. Our water damage Bethany experts implement their years of training to get your home or business repaired the first time around, and since our mold removal Bethany professionals use comprehensive techniques, we are able to address both the water damage and mold issue while we are on the scene.
Call our water damage Weston team right away when you find floodwater in your home and our mold removal Weston staff will do whatever it takes to get your home back into pristine condition.
Water Damage Restoration Details

Water damage can occur for several reasons aside from storms or rain. Homeowners will find that water can enter their home when a pipe burst occurs. Pipes will burst due to being old and rotting or from tree roots growing into them.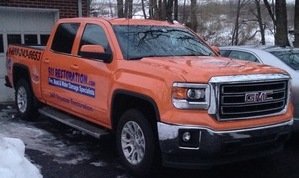 Our water damage Bethany team also reports that pipe freezing during cold weather conditions causes hundreds of water damage disasters a year. Also, several types of appliances can leak, such as water heaters, washers, dishwashers and refrigerators.
Our water damage Bethany, team will be able to provide you with a free inspection with the latest drying technology to ensure the area is dried completely before we restore it.
In addition, a toilet overflow can cause major water damage requiring immediate sewage cleanup services by a company like 911 Restoration Bethany; we are licensed, insured and bonded to offer a number of restoration services, and we always offer an affordable price to meet any budget.
It is important to our water damage Bethany staff that you feel taken care of during the entire restoration process. Our mold removal Bethany team just want to make things as easy as we can for you and your family, and by having constant access to our office, we hope to fulfill that.
Our water damage Bethany techs will help you work through everything, including filing your insurance claim for you. With so many years in the industry, our mold removal Bethany professionals know what your insurance provider needs to get you proper coverage.
If your property is already taking on water from a ceiling leak, pipe burst, or any type of flooding, then call our water damage Bethany specialists with 911 Restoration Connecticut today!