Water Damage and Mold Removal Bethel
Water damage is something that can be a great burden to business and homeowners and must be tended to immediately, which is why our water damage Bethel company from 911 Restoration Connecticut is available 24/7/365 so we can start water extractions before the destruction gets expensive!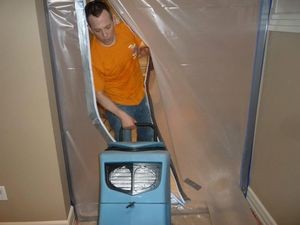 Our water damage Bethel pros have many years of experience performing water removal services when homeowners and businesses suffer from rain storms, plumbing disasters like a toilet overflow, and our mold removal Bethel team always responds within 45 minutes of every single call.
Our water damage Bethel experts know how quickly your hardwoods, walls and furniture can absorb water, so our mold removal Bethel agents strive to act fast and execute our water damage restoration services to best serve our neighbors by working with IICRC certified technicians.
Some typical causes for water damage that require professional help include:
Toilet Overflows

Ruptured Hose Flooding

Pipe Bursts

Sewage Water Overflows

Washing Machine Leakage

Shower Pan Leakage

Home Flooding

Mold and Fungi Infestations

Mildew Growth

Roof and Ceiling Leakage

Water Heater Explosion Floods

Ice Machine Malfunction Leaks
It's no surprise that a number of movies were filmed in Bethel what with its charm and picturesque communities. Furthermore, as it is home to the corporate headquarters of the battery giant Duracell and the bicycle manufacturer Cannondale, Bethel draws a fair number of business professionals that enrich the community.
When our water damage Bethel team speeds out to perform our restoration services our mold removal Bethel teams do so with the goal to make our work reflect the high standards that people in the area are used to. Some property owners will wonder how to perform water damage restoration on their own, but you should always let our water damage Bethel pros handle this, so call us day or night and we will be there in no time!
Water Damage Restoration Variables

Along with being a major inconvenience, a clog in your sewer line can create excessive water damage in your bathroom and other areas of the home.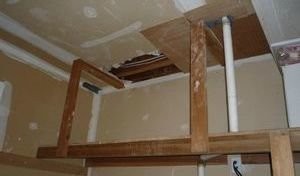 When water overflow from the toilet it is considered black water, meaning it is assumed to be filled with toxic waste.
If your home becomes flooded with this sewage water, it is important to immediately call our water damage Bethel professionals and we will arrive with the proper gear to implement a safe cleanup.
Stay away from the area until our mold removal Bethel technicians arrive, which shouldn't be long since our water damage Bethel professionals promise same day services for all water related disasters.
Our water damage Bethel technicians are willing and able to assist you as soon as you notice that your toilet is clogged and our mold removal Bethel specialists will do everything we can to sanitize your home in a timely manner.
If you want to know how to do water damage restoration so you can restore your home, you should stop and just call our water damage Bethel experts for a free inspection. Water damage restoration is not as simple as sopping up water with towels or using a wet vac.
Even minor cases of water damage can cause mold growth and rot to your home and the larger cases can cause structural damage if the water is not professional removed and dried by a certified professional.
Our water damage Bethel pros are licensed, insured and bonded to make repairs on these problems and others, and we use the latest drying technology to ensure your home is safely restored to a healthy and perfect condition.
Furthermore, we don't just restore a home from the chaos of water damage back to its original condition; we sit down with our customers and help them reimagine how the space can be improved through our water damage restoration services to better suit the family's needs.
Give our water damage Bethel team with 911 Restoration Connecticut a call and we will even file your water damage claim with your homeowner's insurance for you today!
Homeowner's Insurance and Water Damage
According to the Insurance Information Institute most standard homeowner's insurance policies cover water damage so long as it is not from flooding, and our water damage Bethel team will work hard to file your claim for you.
In addition to flooding a water damage claim can also be denied if negligence is involved. For example, if your plumbing is made from clay or case iron and you have a pipe burst, you may get your claim denied for not replacing pipes that are over 75 years of age.
Furthermore, you need to keep your gutters and downspouts cleaned out to prevent water from running down the side of your home into the basement or crawl space.
If you live in an area prone to flooding or if you are rather accident prone our water damage Bethel crew suggest you take out supplemental insurance through a private party to protect yourself no matter what.
No matter what type of water disaster occurs in your home, you can count on our water damage Bethel pros to remediate all causes of leaks and floods.
Our mold removal Bethel agents are trained to help you in any situation, including dealing with your insurance company. It can be difficult to understand your policy, so our water damage Bethel specialists will go over it with you, even filing your claim for you, if need be.
The moment water floods your property our water damage Bethel crew will get you the affordable prices you deserve on leak damage services. 911 Restoration is the best water damage company because our certified water damage Bethel crew members offer the best customer service in the industry.
Our water removal professionals love and work closely with the town of Bethel and our mold removal Bethel specialists offer an affordable price on all of our restoration services. So, when it comes to your home and family you deserve the best services to get your property back on track, so call our water damage Bethel team with 911 Restoration Connecticut for help today!