Water Damage and Mold Removal Bloomfield
It is important for homeowners to know of a company they can trust when it comes to needing flood and leak repair, and the water damage Bloomfield experts at 911 Restoration Connecticut want to prove to you that they are that company.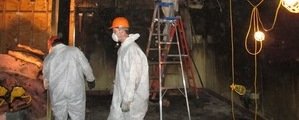 First and foremost, our water damage Bloomfield experts are constantly standing by around the clock, meaning you can call us literally any time, day or night, when you need assistance with water damage restoration.
Our mold removal Bloomfield professionals never wait to help our customers, because through all of our years of experience our water damage Bloomfield pros know the long term effects that moisture can have on the home.
After a storm causes water to seep into your home you can call the water damage Bloomfield techs and you will have the immediate help that you need. When disasters strike it is crucial to get assistance right away, especially when water is involved. This is why we keep our water damage Bloomfield agents available 24/7/365, so you can notify us the moment our skills are needed.
Once a service agent takes down the details of your situation, we will dispatch water damage Bloomfield experts, guaranteeing them to arrive within 45 minutes. Our mold removal Bloomfield experts provide same day services for all flooding and leak incidents, such as:
Moldy crawlspace cleanup

Repair of ruptured washer hose

Water extraction in flooded basement

Comprehensive mold and water damage repair

Mold infestation cleanup

Flooded subfloor cleanup

Sanitization after toilet overflow

Water heater leak repair

Restoration of pipe bursts

Fire sprinkler repair
In order to be there as soon as possible, no matter what. Do not hesitate to reach out to our mold removal Bloomfield specialists as soon as you come across moisture issues in your household, and we will arrive ready to get to work. So, call our water damage Astoria professionals today and once we get to the scene of the emergency our mold removal Bloomfield techs will provide you with a free home inspection.
We Are Qualified To Handle Any Water Issue Thrown Our Way
Our mold removal Bloomfield experts take pride in our vast array of resources we are able to offer business and homeowners, because when you hire our water damage Bloomfield pros, you can rest assured that we have both the skills and equipment needed to fix the situation.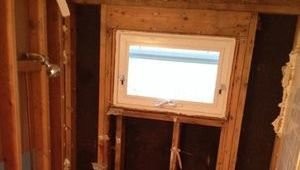 Our water damage Bloomfield team uses comprehensive gear that extracts water, dries the area, repairs the damage and eradicates any mold that may have grown as a result of the excessive moisture.
Using a wide range of technology, such as vapor barriers, air movers, sump pumps, wet vacs and air purifiers, our mold removal Bloomfield technicians will completely transform your property from a water logged living space to the household of your dreams.
Our water damage Bloomfield agents suggests that during the winter months that homeowners clean their gutters prior to the cold weather's arrival, so that they don't have to deal with the damaging nature of ice dams destroying their roofs.
An ice dam is capable of spreading and permanently damaging the layers of the roof that protect your home from the elements. Cleaning gutters and downspouts ensures that ice dams don't form in the first place, which can save homeowners from needed a new roof in the future.
Don't let your home lose the war to winter this year. Our mold removal Bloomfield experts wants to take care of you and your home. So, call our water damage Bloomfield staff as soon as you come across any unusual water invasion and we will get to you quickly to begin restorative procedures.
Customer Satisfaction Is The Ultimate Goal Of Every Water Damage Job
Once our mold removal Bloomfield agents arrive at your home, we immediately become invested in the situation we are faced with. Our water damage Bloomfield experts want to make sure you feel comfortable with everything begin done to your home, and constantly check.

Our water damage Bloomfield technicians want to make things as easy on the homeowner as possible, which is why when our mold removal Bloomfield team arrives on the scene we let you know that we will take responsibility for everything from that point on.
From arranging all of the construction work to assisting you with your insurance company, you can count on our water damage Bloomfield professionals to be your right hand man throughout this entire process.
Even though you might not always see the mold growing in your home, it could be in your vents, allowing spores to waft throughout the air in your household.
We know how unhealthy it is to regularly breathe in these mold spores, and it can be scary to learn that you have been doing this for an extended period of time, but our water damage Bloomfield crew will do whatever it takes to make you feel safe and secure again.
Customer service is very important to our mold removal Bloomfield techs and our water damage Bloomfield pros want to show you how much we care every step of the way, and in every aspect. If you need help figuring out insurance policy, our mold removal Bloomfield experts can assist you with that too. In fact, we will file your entire insurance claim for you, submitting all the necessary information to get you the financial aid you need.
If you need help understanding your insurance policy, just ask our water damage Bloomfield agents and we will go over it all with you. In fact, our mold removal Bloomfield professionals will file your claim for you, managing all the logistics that go along with it.
Call our water damage Bloomfield specialists at 911 Restoration of Connecticut when you need personalized home remediation care, and you can trust our mold removal Bloomfield experts to make all the right decisions for you and your home.