Water Damage East Glastonbury
Water Damage East Glastonbury
911 Restoration Connecticut is without a doubt the very best water damage company in part because our water damage East Glastonbury professionals are number one in customer service and performance quality.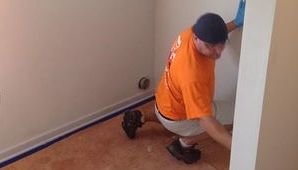 Keep your property in East Glastonbury safe against the dangers of roof leaks and pipe bursts by getting in touch with the experts from 911 Restoration Connecticut.
Pipe burst, roof leaks, sewage spills, flooding, and water heater leaks can be challenging situations that need to be addressed professionally.
When you need help, our water damage East Glastonbury pros are trained and ready to be able to patch those issues up right away.
We're available 24/7/365 to take on your water damage problems as soon as they happen, even in the dead of night.
You can also count on us to help you file your insurance claims for your absolute convenience, so give our water damage East Glastonbury team with 911 Restoration Connecticut a call today!
Our Comprehensive Approach To Water Damage Situations
Water damage is a pervasive issue that can affect various sections of your home. When flooding, roof leaks, or pipe bursts happen, it can lead to the deterioration of wooden sections of your home which will reduce the overall structural integrity of your home and reduce aesthetic appeal.
It's going to take comprehensive solutions to be able to take on the various problems leaks can cause, and that's exactly what our water damage East Glastonbury team will offer.
We will be looking for signs of any fungal infestation. Leaks bring in excess moisture into your home that creates the ideal environment for mold to start growing. When we detect any form of fungal growth, you can expect us to perform remediation work that will get rid of mold along with any spores released into your home.
To get rid of water and moisture leaked into your home, we will be using our advanced drying equipment. Our tools include infrared cameras and vacuums that allow us to detect hidden moisture spots within your home and be able to extract them effectively.
We will be getting rid of any foul odors within your home.
We will be extracting sewage out of your home and conduct decontamination by using our industrial strength cleaning solutions that will kill bacteria without causing any further harm to your home.
For disaster damage situations, we will be restoring areas affected by storms or flooding.
Once we get rid of the water and the leaks are patched up, we will conduct complete property restoration that will make your home look good as new!
Water Damage Taken Care Of With Lighting Speed and Quality
We have an industry-leading response time of within 45 minutes that allows us to get to the bottom of your water damage concerns before it can lead to any further complications like wood rot or mold growth.
We know how urgent leaks need to be taken care of, so you can expect us to be there as soon as possible.
Our water damage East Glastonbury team has undergone rigorous training to be able to provide top notch water damage repair and restoration.
Once our experts arrive on your property they will be performing a free inspection and estimate.
This will give us a better understanding of the problem and will help us provide you with the best solutions at an affordable price.
Once we pinpoint the problem, our licensed, insured, and bonded water damage East Glastonbury team with 911 Restoration Connecticut will doing the repairs and restorations that will give your home a fresh start today!