Water Damage Fairfield, CT
Water Damage Fairfield, CT
911 Restoration Connecticut has been standing by and ready to take on all of your challenges since 1978 offering 24/7 emergency water damage restoration services to those who need it.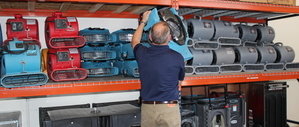 All it takes is for someone to say "household water damage" at a dinner party and heads will turn, as this is a catastrophe no homeowner should ever have to experience.
In certain cases water damage can be more complicated to prevent, but most of the time it can be easily prevented if the homeowner is will to take certain steps.
Our water damage Fairfield, CT company has been advising residents for years on how they can protect their home from the woes of water damage.
If your property is already dealing with any sort of water invasion, then contact our water damage Fairfield team with 911 Restoration Connecticut so we can come and help today!
Protect Your Home from Storm and Water Damage

Protecting your home against water damage when a storm is predicted to hit is always more difficult than safeguarding your home from plumbing wear and tear, but there are some steps you can take to help ward off water damage when massive rain storms are on the horizon.
Here are some ways to prevent storm and water damage:
If you live near a body of water be it a river, stream, lake or pond, our water damage Fairfield, Connecticut team advises homeowners to sandbag their property.
When stacked up a foot off the ground, sandbags act like a protective barrier.
In some cases sandbags will completely prevent flood water from damaging your home, but even if your property still takes on water the sandbags will greatly reduce the amount of water and extent of any water damage.
If water does flood into your home's crawl space you should call our water damage Fairfield, CT company and set up a time after the storm subsides so we can come out and use our industrial strength drying equipment to remove every last drop of moisture.
Failure to dry the crawl space under your home can cause a nasty mold growth population to breed and eventually spread inside the home requiring our mold removal services performed by certified techs.
Furthermore, leaving your crawl space soaking wet could result in wood rot and threaten the structure's integrity.
Save Your Home from a Pipe Burst Restoration

Our water damage Fairfield crew reports that pipe bursts are the number one reason for most water damage catastrophes. However, they are also simple to prevent when proper maintenance is performed.
Look at it this way; you take your car to get regular oil changes and after 90,000 miles you probably have a tune-up performed.
Your home's plumbing and appliances also need to be cared for and inspected regularly in order to prevent pipe bursts and sewage backup.
Start by having your pipes inspected, especially if your home is older. Houses built in the early 1900s and at the turn of the century almost always have clay or cast iron pipes—materials that easily break down and crack over time.
If your pipes are old you may want to have your plumbing system replaced. Of course this will cost a few thousand dollars, but you will likely get most of that back in equity on the re-sale value of your home.
Don't let your home fall victim to the various effects of the flooding that can happen without help from our experts. Contact our water damage Fairfield team with 911 Restoration Connecticut and let our experts take care of your situation today!