Water Damage Groton
When heavy rain storms cause your ceiling to leak in the middle of the night, homeowners can call the water damage Groton technicians at 911 Restoration Connecticut, and they will have repair workers at your home within 45 minutes, ready to get to work.
To better meet your needs, we make sure all of our Groton flood cleanup professionals are trained to remediate the following causes of water damage:
Pipe bursts and other plumbing concerns

Flooded basements and crawlspaces

Running sinks and bathtub overflows

Clogged gutters and downspouts

Roof and ceiling leaks

Storm damage and other kinds of disaster damage

Sewage backups

Fire sprinkler malfunction

Mold growth
Our Groton water removal specialists know how important it is to be available at all hours of the day and night, because you never know when a water emergency is going to strike.
In order to facilitate these needs, we keep our offices available 24/7/365, so you never have to wait long for assistance, even if it is a holiday.
We offer same day services for all water-related disasters, so call our Groton water damage restoration agents today and we will get to work giving you a free home inspection.
Keeping Your Pipes In Tact Is Key To Avoiding Water Damage
When the cold season begins, it can cause water in the pipes to freeze, which then in turn may cause a burst. This will cause all running water to flood into the property, which can incur costly water damage and even mold growth.
Many homeowners are unaware of how sensitive pipes can be, especially during the changing of the seasons.
Luckily, when you call our Groton water disaster pros, not only do we act quickly, but we act wisely.
We are trained to extract all the water from the premises, as well as patch up an plumbing repairs that need to be made.
Call the water damage Groton crew with 911 Restoration Connecticut the next time you experience a pipe burst and we will be at your door in no time today!

Customer Service Is Key To A Speedy Water Damage Recovery
When you call the Groton office, we want you to know that our service agents care about your wellbeing above everything else. Making sure you are taken care of emotionally during this ordeal is the most important thing, especially when you have a family to take care of.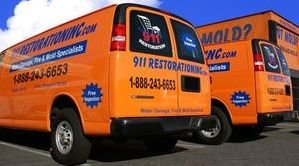 Our Groton flood removal team wants to make this process as easy as we can, so we make sure to help you with all aspects, including insurance.
We will file your claim for you, submitting all the information your insurance provider needs and conducting all the follow up communication.
When it comes to water damage, 911 Restoration is next to none in the fields of know-how and excellence.
Our experienced restoration team values professionalism and we always put the customer first. We understand the emotional and financial stress that will result from a home with serious water damage.
Call our water damage Groton experts with 911 Restoration Connecticut and let us guide you through this process, one step at a time and at an affordable rate today!