Water Damage Hamden
911 Restoration Connecticut is a reliable home restoration company that you can call on to clean up water damage, day or night. For the people living in Hamden, this type of assistance is crucial.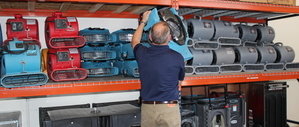 With years of experience, the water damage Hamden team is confident they can provide homeowners with the services they need.
Dealing with rain, snow and wind is a familiar aspect of life for Hamden residents.
911 Restoration's  team is eager to provide you with a fresh start, so you can live the stress-free life you deserve.
Our goal is to help eliminate that stress by offering our customers immediate service, affordable prices, and free home inspections.
Many times these forces of nature cause unpleasant situations for homeowners, who usually end up dealing with significant water damage in their homes.
If you are someone who experiences frequent water damage due to extreme weather conditions, do not hesitate to call 911 Restoration Long Beach today!
We Offer Fast and Affordable Leak and Flood Repair
As frustrating as flooding, leaking and other water-related issues can be, there are ways to handle these predicaments without the hassle. The water damage Hamden crew is always standing by, ready to get to your house within 45 minutes of receiving your call.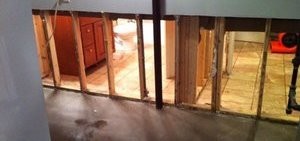 We know that water damage can happen at any time, so we keep the same hours by staying open twenty four hours a day, 365 days a year.
With 911 Restoration standing by, you can put your mind at ease knowing that when the next storm strikes we will be there for you.
Like efficiency, affordability is also something that we take seriously, so we readily let our customers know that we work with all insurance companies in order to give them immediate peace of mind.
If any one of our customers has trouble understanding their insurance policy we are more than happy to provide them with a water damage Hamden specialist who will help them understand the paperwork to the best of their ability.
We Will Clean And Clear Your Home Of All Moisture

Not only is it important for 911 Restoration Connecticut to keep the structural damage of a home to a minimum, but we also make it a priority to alleviate the emotional distress felt by the customer as well.
Making sure that our customers are well taken care of is one of our main priorities, and we strive to put the homeowner's mind at ease the best we know how.
One of our most recent house calls involved a customer who was concerned about significant water damage that he had witnessed by his front door.
Hamden had experienced a heavy storm that included harsh winds, which had in turn caused water to seep into the hardwood floors and rise up through the cracks.
The water damage Hamden team was able to properly identify what had caused the leak, as well as figure out how to fix the problem. We were then able to get the homeowner back into a moisture-free home in no time.
If your home has experienced water damage please call our water damage Hamden team with 911 Restoration Connecticut to get a free water damage estimate and all of your repairs taken care of by experts today!