Water damage Monroe, CT
Water damage Monroe, CT
Check out 911 Restoration Connecticut when you require water damage restoration services at your home or work, and we will be there immediately to begin taking on all of the challenges your structure faces.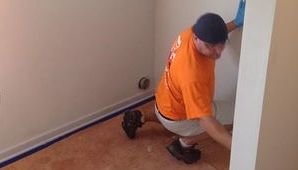 We are skilled in removing water and drying out your basement, crawlspace or other rooms using state of the art equipment and techniques that won't leave you with an unexpectedly high bill.
We come out to do free inspections so you always know what you're getting into, plus our prices are affordable so you can fit them within your budget.
Flooding is never expected. That's why 911 Restoration is available 24/7/365 for emergency water damage Monroe services.
It's important for us to pump out the water quickly so it doesn't encourage mold growth or affect the structural stability of your house.
Backed by years of know-how in the industry, our team is trained to provide top-notch water damage restoration services, carpet drying, clean up and water extraction.
If your office location or residence is already dealing with a flooding event, then contact our water damage Monroe team with 911 Restoration Connecticut for help today!
Water Damage Restoration on All Fronts

Water damage disasters can strike at any time, certainly never waiting for regular business hours, so call us any time of the day or night. We address problems resulting from:
Pipe burst
Fire sprinkler flooding
Toilet overflow
Ruptured hoses
Washer burst
Water heater leaks
Rain leaks
With access to top-notch drying equipment, we can get your carpets and furniture dry in no time.
911 Restoration's water damage process is tried and true, and we can achieve it quickly and efficiently to get you back on your feet and on to more important things. With a response time of within 45 minutes you know you won't have to wait long for a call back.
Minimizing Water Damage and Flooding Situations

In the meantime, if you experience flooding, cut the power to the house as well as the main water line, check all windows and doors, and secure the area.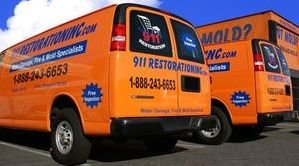 If you steps to prevent leaks, your homeowner's insurance should cover water damage Middletown services for disasters that start within the home. However, for rising water outside the home that damages your property, you will need a separate flood insurance policy.
911 Restoration Connecticut will always put the customer first, so we will make sure you get all the help you need, both financially and in terms of the restoration process.
If you find that have a storm-related problem, routine maintenance on your roof and gutters and help prevent the same water damage in the future.
As your proven licensed, bonded and insured water damage restoration company, we offer same-day service, ensuring your complete satisfaction every time.
If your property is already taking on flood waters from any source, then you need our water damage Monroe team with 911 Restoration Connecticut for immediate assistance today!