Water Damage Naugatuck, CT
Water Damage Naugatuck, CT
Call our water damage Naugatuck experts with 911 Restoration Connecticut for the best service and help ensuring full coverage from your homeowner's insurance.
We take care of all aspects the tragedy, so rely on us to return your home to normal while working with all insurance companies.
You need to be with your family while we deal with the repairs. Water damage restoration is needed more often in small areas with large groups of people.
We are true industry experts who back our work on years of research and collecting hard data surrounding the restoration industry.
Aside from using new, state-of-the-art technology to remove every last drop of water moisture form your hardwoods and carpets, we also plan with each and every family to ensure our restoration of the flooded room exceeds their expectations and offers a fresh start.
Call our water damage Naugatuck team with 911 Restoration Connecticut for help to prevent leaks before they happen and identify the source of any current flooding that exists.
Flooding Causes Water Damage
Our water damage Naugatuck team notes that the elevation above sea level is only around 200 square feet, couple that with the Naugatuck River that runs through the middle and you will realize we are at an above-average risk for flooding that happens from storms.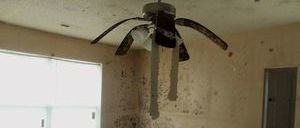 Being on the Northern Atlantic Coast increases the chance of flooding two-fold, because the ocean always sends storms our way, and due to the early settlement of the area. Naugatuck was settled in 1701.
While your property probably does not date back three centuries, if your home is older, you will want to call us for bi-annual free inspections.
This will make certain your pipes are running efficiently with no chance of a leak in the near future.
The important thing to remember about water damage is that even minor leaks have lasting effects on the foundation and surfaces if left untreated, often leading to dry rot, mold and major hazards down the road.
Contact 911 Restoration Naugatuck when you suspect a roof leak or plumbing failure; our water damage Naugatuck, CT crew is committed to same day service to help you prevent flooding.
Specifics to Prevent Water Damage
There are many measures that you can taken to prevent water damage and it starts with a free inspection from our water damage Naugatuck experts. We start by clearing your downspouts and gutters.
These precious drainage slots give rain a path off your roof, protecting it from leaks caused by pooling rainwater. 911 Restoration will test your sump pump and sewage backflow valve to make sure they are working correctly.
A sump pump is used for water removal in a basement if a leak forms. As you find out more about 911 Restoration of Connecticut, you will see that we always put the customer first.
Sewage backflow valves prevent returning water from reentering your building. Updating your plumbing and drainage can greatly reduce the cost and hassle of repairs and restoration in the future.
Because of our experience, skill, and equipment, 911 Restoration is the best company for water damage Naugatuck services. We are licensed, insured, and bonded with years of experience staying up-to-date on the latest drying technology.
Repairing 911 Restoration Naugatuck is available 24/7/365 to respond within 45 minutes. We value professionalism and working with all insurance companies to ensure an affordable price.
Contact our water damage Naugatuck professionals with 911 Restoration Connecticut when you need a hand with protecting your home from plumbing leaks or rainstorms today!