Water Damage New Fairfield, CT
Water Damage New Fairfield, CT
Should you experience flooding effects caused by the occasional sudden and heavy Connecticut rainfall, our water damage New Fairfield team with 911 Restoration Connecticut can help you deal with the aftermath.
Besides the severe water damage caused by widespread flooding, New Fairfield homeowners have their fair share of plumbing failures, and luckily 911 Restoration Connecticut is here to help.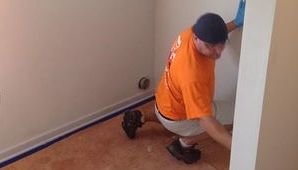 If you're experiencing toilet overflow, ruptured hoses or a pipe burst, our water recovery company is just a phone call away, offering efficient same day service around the clock.
You can find the best water damage company by simply calling 911 Restoration, and scores of homeowners in the area have already benefitted from the outstanding service offered by our water damage New Fairfield specialists.
Quick response to emergency situations is critical in managing damage. We extend prompt and highly professional service, available 24/7/365.
When it comes to water damage, you want to be sure you engage a company that demonstrates quick action, efficiency and professionalism.
We know only too well that water removal must commence as soon as the problem is observed. With the latest drying technology, water extraction and cleanup will be performed rapidly, restoring your home to its original condition.
We always put the customer first, so call us for a free inspection and experience why services offered by our water damage New Fairfield team with 911 Restoration Connecticut is unparalleled, so call us today!
Water Damage Challenges Solved
Our water damage New Fairfield team with 911 Restoration Connecticut offers professional services for a host of water-related problems or any other kind of disaster you may have.
With years of experience, we have witnessed all-too-often the extensive damage associated with plumbing failures and effects of flooding, caused by excessive rain.
Whether it is removing blockages from your gutters and downspouts, draining your crawl space or fixing sewage problems, our specialists have the skills and expertise to put your home back in order.
We respond within 45 minutes to help you resolve all types of plumbing failures and damages caused by storms and floods.
Whether you experience a washer burst or have a leaking water heater, quick action is key in saving you further repairs and expenses.
Call our water damage New Fairfield team with 911 Restoration Connecticut for restoration services that come at an affordable price and read more  about what we can do for you today!
Affordable Water Damage Services
When assessing the extent of water damage, our water damage New Fairfield, CT team will work with your insurance agent to make sure your claim is upheld so that you can afford water damage services.

Working with all insurance companies allows us to accommodate the diverse needs of our customers.
Virtually any homeowner can confidently approach us and experience the exceptional quality of our services. We are licensed, insured and bonded and we value professionalism.
This is just one of the reasons why we are the number one choice for many homeowners. Call us for a free inspection of your home.
We will examine your crawl space, gutters and other areas, identify leaks and determine preventive action to forestall further damage.
Our highly professional services are unmatched in Connecticut, designed to restore and preserve the beauty of your home, so call our water damage New Fairfield team with 911 Restoration Connecticut and we'll be on our way to you in no time today!