Water Damage New London
It is common for basements to be exposed to high amounts of moisture, especially during the winter, which is why it is important to be able to call the water damage New London technicians at 911 Restoration Connecticut the moment you discover a leak.
In order to mitigate these issues, our New London plumbing workers offer same day services the moment they arrive. We are trained to remediate all causes of water damage, such as:
Washing machine overflow

Ruptured hoses

Flooding

Leaky shower pan

Ice machine Malfunction

Burst Pipes

Roof leaks
We take all issues involving water very seriously, and never want to make homeowners wait for help, which is why our office stays open around the clock, enabling us to help you with technicians who are available 24/7/365.
Our New London flood damage eradication unit will arrive at your home within 45 minutes of receiving your emergency call, so rest assured that when you contact us you are getting prompt service.
The more time the items in your home and the structure itself stays moist, the most damage it can acquire, especially when it comes to mold growth.
Call us as soon as you find issue in any part of your household and our New London water removal members will conduct a free home inspection that day.
Stop Your Home Appliances From Causing A Major Flood
If you own a home then our New London flood mitigation pros want you to know how important it is for you to make sure that your water using appliances are in good working condition.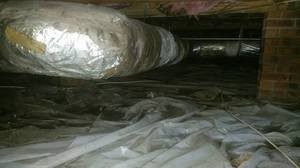 There are many things that can go wrong with your washing machine, dishwasher and refrigerator that could cause a flood, however there is often something that goes overlooked when it comes to their maintenance, such as a recall.
It has been reported that it is not uncommon for home appliances to get ruptured hoses that can cause gallons of water to spread throughout your property.
These reports have also shown that these machines can catch fire due to malfunctions in the appliance, something our New London fire damage restoration crew can also help you with.
In order to check to see if your appliance is being recalled, you just need to check the model and serial number and go to recalls.gov. This will help you figure out what action needs to be taken.
Don't put it off, because if your machine has a safety defect, then it could flood your home at any moment, costing you thousands of dollars in damage.
Leave The Water Damage Restoration To The Pros
We never want homeowners to feel like they need to attempt a home water cleanup on their own, which is why we make ourselves so available to our customers.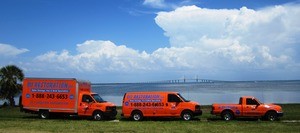 Taking over everything and getting your household back into shape is our job, and taking care of your family through this difficult time is yours.
We promise to maintain optimal customer service for all homeowners, where we will answer any questions you may have at virtually any time.
From renovating your home to filing your insurance claim, our New London flood cleanup agents will do whatever they can to make this whole process easier.
Call our water damage New London specialists with 911 Restoration Connecticut and we will go the extra mile for you every single day until the job is successfully completed today!