Water Damage Orange, CT
Water Damage Orange, CT
Taking on the challenges of a heavy rain, severe storm, pipe burst, water heater malfunction or any form of flooding is expert level work, and that is why you need our water damage Orange professionals with 911 Restoration Connecticut to take care of it for you today!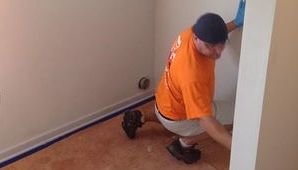 Rainfall occurs throughout the year, but April is traditionally Orange's rainiest month. Often the rains can catch residents off guard. Repairs to a roof or gutter that needs attention may have been, and this can lead to flooding.
Your house, however, can be restored, and the quicker restoration is underway the less damage will be sustained.
Our services include water extraction as well as drying. When water begins to get into the walls of your home, it can lead to a mold problem.
Every last trace of moisture must be removed in order to avoid mold growth.
This is not something a home owner can do his or herself. Our water damage technicians arrive fully equipped with the latest drying technology ready to handle any water removal job thoroughly.
Don't let your property fall victim to the effects of flooding without help from the best in the entire industry. Contact our water damage Orange specialists with 911 Restoration Connecticut for a comprehensive property rejuvenation today!
Homeowner's Insurance Specifics Related to Water Damage
A homeowner's insurance policy will cover water damage Orange services after a pipe burst, ruptured hoses, or toilet overflow, as long as you protect your property from such disasters.
Preventative maintenance is vital in avoiding the negligence clause in your insurance policy.
We value professionalism and are working with all insurance companies, so we will make sure you get the coverage you deserve.
Our water damage Orange services are available to all residents 24 hours a day, and with a response time of within 45 minutes we will be on site quickly to help you.
Flooding can be a traumatic experience for a family. Water damage is not only about what happens to a house but the possessions inside. Things that have great meaning can be ruined beyond repair.
The other reason your insurance policy may not cover the damage is if outdoor floods caused the destruction. This would only be covered under a separate flood insurance policy.
Call our water damage Orange technicians with 911 Restoration Connecticut when you need help with water extractions and insurance paperwork because we are by far the best company around, and we can take care of you today!
Flooding and Water Damage Restoration Details

At the first sign of flooding make sure that you turn your main water line off if you suspect the problem is related to your plumbing. This can greatly reduce the potential damage and every second counts.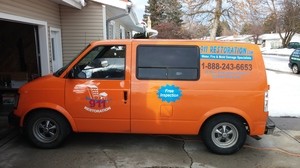 Often home owners will attempt to shut off the water only near the source, but this is not always possible. This is especially true if you have a leak from the water heater. Shut off all of your water and give us a call.
Every member of our water damage team is committed to putting the customer first and is fully licensed, insured and bonded.
We work directly with all insurance companies to make the process easy for you and even provide same day service to get your home back on track after any water damage emergency.
We start our water damage service with a free inspection, and always answer any questions you may have before we get started. With 35 years of experience in the disaster restoration industry, 911 Restoration has seen it all and fixed it all.
If your office property or home location are already amid a flooding of some sort, then contact our water damage Orange team with 911 Restoration Connecticut and we'll take care of everything for you today!