Water Damage Riverside
Water Damage Riverside
Water damage is notorious for diminishing the resale value of homes if not responded to immediately by a professional water removal company which is why 911 Restoration Connecticut is available 24/7/365, ready to spring into action by dispatching our water damage Riverside techs to save your home from the perils of flood damage through our water extractions and restoration services.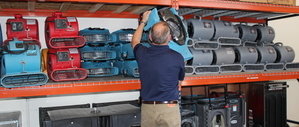 Our water damage Riverside company performs the best water removal services in the state, and we respond within 45 minutes of every call to help protect our valued community members while offering the most advanced water damage restoration services in the industry.
We are proud to restore the homes and businesses of Riverside.
Loved by our staff and community members for being a peaceful neighborhood, Riverside has a number of gorgeous historic homes that line family-friendly lanes, and 911 Restoration Connecticut plans to maintain the peace and property values in this special area by responding quickly to any flooding emergency.
Our water damage Riverside technicians come fully certified; we are licensed, insured and bonded to perform the most technical water cleanup jobs and restore your home while meeting the highest quality standards.
No matter what causes your catastrophe, give our water damage Riverside crew with 911 Restoration Connecticut a call for instant assistance and after we return your home to you in a pristine state we will teach you how to prevent such situations from happening again today!
Preventing Water Damage Situations and Scenarios

You can prevent water damage in your home by inspecting areas that are vulnerable to potential flood problems, and our water damage Riverside experts advise that you learn the problem areas prone to disasters in order to help prevent them:
Pipe burst
Toilet overflow
Water heater leak
Ruptured hoses
Washer burst
Bathtub overflow
Clogged gutters and downspouts
Roof leaks
Flooded crawl space
Our water damage Riverside technicians advice our customers to start with a plumbing inspection.Have your pipes examined for cracks, leaks, bulging or rust.  Also check your roof and make sure there are no missing or damaged shingles that may welcome a roof leak.
As Riverside is a census designated portion of the city of Greenwich our water damage professionals work very closely with Riverside homeowners and businesses to ensure we can respond quickly and remediate the flooding situation.
Give our water damage Riverside team with 911 Restoration Connectictut a call for fast, same day service and we will give you a low cost on water damage restoration services today!
Water Damage Restoration From the Best

911 Restoration is the best water damage company because the industry leader in customer service and quality of care goes to our water damage Riverside technicians!
We use advanced restoration techniques to eliminate water from your home and the latest drying technology to ensure no moisture is left under your carpets or in your walls.
We truly value professionalism and always put the customer first, so when we come to your home we take special care to attend to the matter and your personal needs at the same time.
Finally, our water damage Riverside professionals don't just restore your home back to its previous state; we make it even better by sitting down with the homeowner and discussing ways to restore the space so your family will get better use from it.
Whether your fire sprinklers go off when you are out of town, storms flood your crawl space, or a washer burst turns your laundry room into a swamp of gray water, call our water damage Riverside experts with 911 Restoration Connecticut and let us treat you like family today!