Water Damage Shelton, CT
Water damage restoration is a necessary process after destructive forces of water find their way into your home's carpets, floors and walls, and when this happens it's extremely important that the damage is addressed quickly by trained professionals like our water damage Connecticut team at 911 Restoration Connecticut before losses occur.
Homeowner losses are more frequent than you might think, particularly in the cold northeast where pipe freezes and harsh winter is common. That is why we guarantee to respond in minutes every time you call us, whether your problem is a water heater leak or a toilet overflow.
Just some of the water damage restoration services that our water damage Shelton pros are available 24/7/365 to provide are:
Toilet overflow
Mold remediation
Washer hose repair
Frozen pipes
Flooded basement cleanup
Ceiling leak repair
Pipe burst repair
If your home has suffered water damage as the result of a flood or pipe burst, our water damage Shelton experts have the knowledge and tools to repair it quickly. Our years of experience combined with our state-of-the-art equipment means that all jobs are handled fast and efficiently the first time.
By using 911 Restoration for water removal services there is never a need to worry about mold growth because we act fast to emergencies, so in the event of a rainstorm or pipe burst give our water damage Shelton team a call right away!
Pipe Burst Situations and Water Damage

Preventing water damage after an unexpected pipe burst may seem like a tall task but if addressed immediately by trained professionals like our water damage Shelton team at 911 Restoration it really isn't that difficult, so when you experience a pipe burst the first thing to do is locate the water line to your home and turn it off.
This will limit the amount of water that gets into your house, and it makes the drying and cleanup process easier. We'll arrive within 45 minutes and will have the entire problem handled in no time.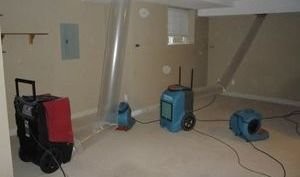 To prevent future pipe burst incidents, we'll then help you with preventive maintenance. Some tips a water damage Shelton expert will give you and your family include:
Check plumbing for rust
Replace cast iron and clay pipes
Check pipes for cracks and leaks
Insulate pipes in colder areas of home
Call 911 Restoration for yearly inspections
When a pipe burst or freeze causes gallons of water to flood an area of your home, the longer the standing water is allowed to sit, the more likely mold spores will grow and start breeding in the moist environment. Don't try to take care of mold yourself.
Call our water damage Shelton team immediately and we'll rush over within 45 minutes equipped with the latest moisture removal technology to ensure that all signs of mold are gone and then we'll help you file your insurance claim, so don't wait and call us today!
Insurance Covers Most Water Damage Situations

According to our water damage Shelton team, homeowner's insurance covers many water damage incidents that homeowners often experience and this is great news because living in Shelton, Connecticut, water damage can originate from just about anywhere.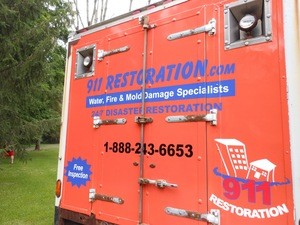 Common indoor incidents like water heater leaks, pipe bursts and washer hose problems are usually covered for instance. However, note that emergencies and flooding issues that are the result of bad weather like rain usually require additional flood policies.
Our water damage Shelton team also highly recommends engaging in routine preventive maintenance to ensure that issues like pipe bursts are fully covered by your insurance policy.
Homeowner's insurance will cover a pipe burst or freeze, but not if you have old plumbing that hasn't been replaced in decades.
Call us today for a free inspection and we can check your entire home for old plumbing and pipe issues. We can also check your specific plan as well as set you up with additional coverage for your area.
We know that when you live in a town like Shelton, Connecticut with its freezing temperatures and harsh weather like thunderstorms and even an occasional tornado, water damage can appear from anywhere.
At 911 Restoration we're committing to keeping homes in the area in pristine condition by offering the very best in both restoration and insurance assistance, so don't wait and call our water damage Shelton team with 911 Restoration Connecticut today!