Water Damage in West Hartford
If you live in West Hartford, then you are aware of the extreme weather patterns and how they affect homes and businesses in the area. The annual precipitation is abundant, creating kitchen ceiling water damage, flooded basements, pipe burst, and sewage backups. Since 911 Restoration of Connecticut is locally owned and operated, our entire staff expertly understands how the climate specifically impacts West Hartford. We know that it is crucial to respond to water-based disasters immediately. Our technicians provide 24-hour emergency water cleanup, guaranteeing to arrive within 45 minutes of receiving your call. Day or night, the Connecticut branch is open 24/7/365 to provide immediate water damage restoration.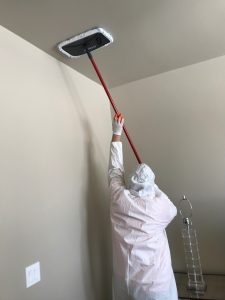 It is necessary to have a trustworthy flood cleanup company standing by around-the-clock. When you're experiencing a water damage emergency, 911 Restoration of Connecticut is ready to administer same-day flood restoration.
911 Restoration of Connecticut wants you to feel confident in the fact that our crew members can handle any situation. We hire IICRC certified professionals that are backed by the Institute of Inspection, Cleaning, and Restoration.
Our technicians have years of experience in the water damage restoration industry, making us one of the leading water restoration companies. Our entire company is also licensed, bonded, and insured, ensuring your complete protection under even the direst circumstances.
Remediating water damage requires a certain amount of timeliness to minimize structural issues and prevent mold growth. However, even if these subsequent issues manifest, you can depend on our technicians to perform all the necessary mold and water cleanup services.
So, call our repair techs when you need comprehensive water damage restoration. We will start the water removal process by giving the property owner a free water and mold inspection today!
Your Plumbing System is a Main Source of Water Damage
Your plumbing system is the lifeblood of your property. It supplies water to every part of your home or business, making it essential to your daily life.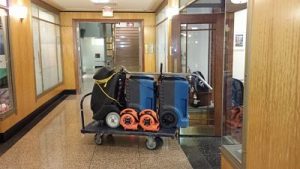 Hundreds of gallons of water flow through your pipes every day, so when something goes wrong, you feel the impact in a big way. Plumbing leaks and pipe bursts are common issues that can create extensive water damage throughout the property.
A pipe burst can create a basement flooding situation within a matter of hours, leaving the area not only susceptible to water damage but mold growth as well. Leaky pipes under sinks and inside walls are just as likely to create mold infestations.
Our property restoration company deals with all things related to water damage, including mold. We understand these problems are often linked together. To lessen the impact, we prepare our technicians to address mold problems along with the flood cleanup procedures.
The longer the water sits, the more damage it creates. To reduce your losses, we will approach every flood restoration job head-on. We are always ready to conduct water removal, drying, and mold remediation procedures.
If your floor is saturated, carpet water damage can become a breeding ground for mold. Our technicians will disinfect basement floors after flooding occurs, as well as attempt to salvage any soaked rugs and textiles.
Call us when you need full-service water damage restoration and mold removal. 911 Restoration of Connecticut will respond quickly to perform leak repairs and flood cleanup in West Hartford today!
We Emphasize Customer Service as Much as Water Restoration
Our technicians always put you first. Discovering leaks and flood damage on your property is challenging, but we want you to feel safe and secure during the water damage restoration.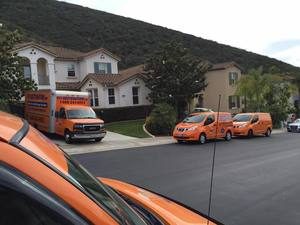 911 Restoration of Connecticut knows that customer service is one of the most important components of every restoration job. We only feel truly successful if we meet your satisfaction throughout the entire water cleanup process.
We realize that flood cleanup services disrupt your life, which is why our professionals approach every job with professionalism and respect unmatched by the other water restoration companies.
Customer service extends past the water mitigation. Our staff members will help you with every aspect of the water cleanup, including assistance with the financial aspect of the job.
We provide free estimates so you can receive answers to questions regarding the water and mold removal costs. You will find that we have competitive prices and work with all insurance companies.
If you need help comprehending your insurance policy, we will offer you a free insurance consultation. Our staff members want you to receive the financial assistance you deserve. By going over your insurance policy, you will fully understand the coverage you are entitled to receive.
The information your insurance company gets will determine the coverage you receive. To ensure your provider has all the details of the water damage, our onsite technicians will assist you with taking inventory of your losses.
Our team will submit an itemized list of the damage to your provider along with your insurance claim. We also directly bill your insurance company to give you peace of mind that we handle the submissions procedures correctly.
So, call 911 Restoration of Connecticut when you have questions regarding your flooded basement, mold remediation, insurance logistics, or anything else. Our technicians will give you the answers you need to realize that a Fresh Start is possible today!
Servicing the cities of Abington, Ansonia, Ashford, Beacon Falls, Berlin, Bethany, Bethel, Bloomfield, Branford, Bridgeport, Bristol, Brookfield, Cheshire, Clinton, Cos Cob, Connecticut, Danbury, Darien, Derby, Durham, East Glastonbury, East Haven, East Hartford, Easton, Enfield, Fairfield, Farmington, Georgetown, Glastonbury, Greenwich, Groton, Guilford, Hamden, Hartford, Hawleyville, Madison, Manchester, Meriden, Middlebury, Middlefield, Middletown, Milford, Monroe, Montville, Naugatuck, New Britain, New Canaan, New Fairfield, New Hartford, New Haven, New London, New Milford, Newtown, North Branford, Northford, North Haven, Norwalk, Norwich, Old Greenwich, Orange, Oxford, Plainville, Plantsville, Plymouth, Prospect, Redding, Redding Center, Ridgefield, Riverside, Rocky Hill, Sandy Hook, Shelton, Sherman, Simsbury, Southbury, Southington, Southport, South Windsor, Stamford, Stratford, Terryville, Thomaston, Torrington, Trumbull, Vernon Rockville, Wallingford, Waterbury, Waterford, Watertown, West Hartford, West Haven, Weston, Westport, Wethersfield, Wilton, Winchester, Windham, Windsor, Wolcott, Woodbridge, Woodbury, and the surrounding areas.