Hurricane Damage Connecticut
When water floods your home or business due to a hurricane, you will need the immediate assistance of the hurricane damage Connecticut team at 911 Restoration of Connecticut provides to all of their customer.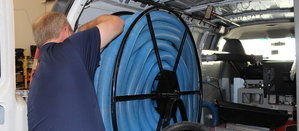 We make sure to arrive at your door within 45 minutes of receiving your call, because our hurricane damage Connecticut technicians want to get started on remediation procedures as soon as possible.
Our agents always implement the latest water removal and drying technology, so that our hurricane damage Connecticut specialists can be sure that the entire household or business space is completely dry when we are finished with the job.
We want nothing but the best for our customers, not only because we want your home to fully recover from any damage that has been inflicted on it from the storm, but because your safety is of the utmost importance to our entire staff. Our hurricane damage Connecticut pros also work with IICRC certified techs and are qualified to implement comprehensive services, such as:
Water extraction services

Implementation of advanced drying techniques

Flood damage restoration

Repair of structural damage

Assistance with the removal of damaged furniture/possessions

Removal of debris from property

Restoration of flooded and destroyed landscaping

Storm surge restoration

Wind damage remediation

Surveillance of the damage site
We will not stop until we have extracted all of the water and repaired all the structural damage, this way both your home or business can be up and running in as soon a time as possible. So, call our hurricane damage Connecticut unit today and let us get your property fixed up in no time at all.
Understanding How A Hurricane Can Damage Your Property
There are many different types of damages that a hurricane can cause on your home or business and our hurricane damage Connecticut pros want you to know that it is important to be aware of exactly what these incidents entail. We have many years of experience dealing with all different degrees of storm damage, so you can trust us to always make the right decisions when it comes to the restoration process.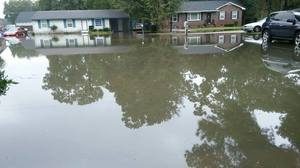 The powerful winds, floodwaters and storm surges can cause extensive water and structural damage on a home or business, even if you have prepared your property to withstand these events.
A storm surge can create waves that cause inland flooding, which can sometimes be so intense that the residential or commercial space collapses.
The currents that are created by the storm surge can make very intense waves that can be strong enough to destroy the walls, roofs or entire structure of a home, business or other type of structure.
It is important to know that water weighs approximately 1,700 pounds per cubic yard, and unless your property was built specifically to withstand these types of waves, it is highly unlikely that your home or business will survive the force.
Even if there aren't waves crashing into your home, the hurricane can create flooding that can greatly impact your home, so call our hurricane damage Connecticut team today and we can begin restoration services.
We Will Do Whatever It Takes To Get Your Hurricane Damage Covered
Water and structural damage can be a costly endeavor, which is why our hurricane damage Connecticut technicians are happy to work with all insurance companies.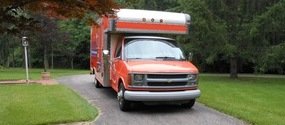 Our hurricane damage Connecticut agents have created great relationships with all insurance companies over the years, so we know exactly what information your provider needs to get you proper coverage.
To make things as easy as possible for you, our hurricane damage Connecticut pros will also do all the work on the financial side of things, including filing your insurance claim for you on your behalf.
If for some reason your insurance won't offer coverage for the damages, our hurricane damage Connecticut crews offer affordable prices on all of our services .
We are both quick and efficient, so call our hurricane damage Connecticut operation at 911 Restoration Connecticut today and our workers will give you a fresh start right away!