The Most Common Mistakes that lead to water damage
Homeowners and businesses alike are regularly put into positions in which the chances of a water damage event dramatically increase with just some simple mistakes. As it turns out, water damage is the second most recorded reason for insurance claims in homes.
What follows are a few simple mistakes to avoid to prevent water damage.
Always Make Sure To Trim Those Trees
Most people don't think of the trees that surround their property as being potentially hazardous to their home, but they can be under the right circumstances.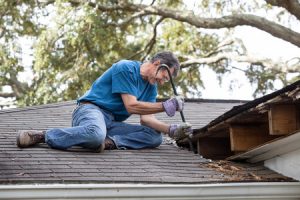 As trees grow, they occasionally cut off the nutrients to certain limbs for various reasons. When this happens, more often than not, the limb will die.
A dead branch attached to a tree is much more prone to snap off in high winds, severe snow or rain than a live limb is, and that is what makes them potential hazards.
When dead limbs overhang the roof of your structure, they become serious threats when the wind picks up, or there is sever snow or rain. These elements can weigh the tree limb down and in the worst case scenario it can snap it off and send it falling into your roof.
If this happens it is highly likely to punch right through the roof and bring all the rainwater or snow down inside the house with it.
If you want to avoid this happening to your roof, then simply be sure to trim the trees around you property so that you don't run the risk of roof and water damage.
Don't Forget To Check Those Pipes
Most homeowners know that their water is supplied by piping systems, and they have typically given up trying to understand those systems due to their complexity.
That being said, the best way to avoid a water damage issue is to make sure that your pipes are in perfect working condition at all times.
To accomplish this, all you really need to do is check the exposed pipes now and again. Checking your pipes will allow you to notices those situations where there is rusting, corrosion or puddling that may be the sign of a future pipe burst or rupture area.
If you do spot a section of pipe that has rusting, or a puddle of dripping water underneath it, then be sure to call a professional immediately to have it taken care of.
This will help you to avoid the worst of the issues that can result from a pipe burst and all the water damage scenarios that go with it.
Don't Let The Kids Flush That
Another one of the more common sources for water damage is when the plumbing system is pushed beyond capacity or overburdened in any way for that matter.
This can happen in a variety of different ways ranging from placing things into the system that it was never intended to handle, such as multi-ply tissues, or even those products that claim to be biodegradable but aren't necessarily so.
Kids are a regular source of frustration, but never more so than when they decide to clog your pipes with…..anything that they shouldn't.
These situations are such that you'll find yourself asking why they would want to play with battleships in the bowl, but more likely they will also cause you to have to call a plumber.
To avoid this crisis, simply make sure that the kids don't use the drains as a abyss for the bad guy in whatever game they are playing with action figures, and you'll be way better off.
Be Vigilant Be Prepared
There are a plethora of ways that your home can experience water damage from simple mistakes that people make, but they are also really easy to avoid if you follow these bits of advice.
And if you have any questions that aren't addressed here, then be sure to contact our experts for more help today.