Water Damage Restoration
Water damage restoration is your best bet to find your perfect home again, residing underneath floodwaters, and 911 Restoration Connecticut is the right choice to do the work for you.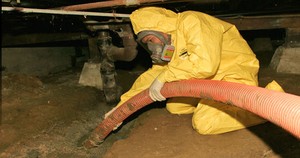 With plenty of experience and an unyielding stance on customer service, we are the homeowner's trusted flooding restoration company.
Even when winter settles in and Ice Control efforts take effect, our water damage restoration Connecticut technicians will be on your property within 45 minutes.
Water damage restoration Connecticut professionals are needed after floods because they offer the equipment, experience, and education you need to get your building back before mold spreads.
Call our water damage restoration New Haven team with 911 Restoration Connecticut and you'll speak with technicians who are available 24/7/365 for a free home inspection that they can provide you with today!
Water Damage Information and Prevention:
During the initial scope of the disaster, our water damage restoration Connecticut staff will take note of all the equipment we need for the job so that when our vans show up we can get to work immediately.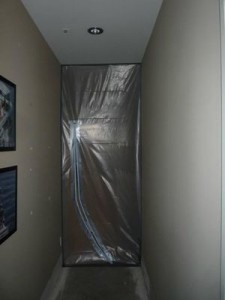 Here are some important things to know about water damage restoration prevention:
Make sure to trim the trees around your property to avoid any dead limbs crashing down into your roof and introducing water damage in the form of ceiling leaks and soaked drywall to the interior.
Take the time now and again to check on the pipes around your property to see if there are any areas with rusting, corrosion or puddling underneath that may indicated a weakened section that could fail and spread water damage to the rest of your property.
Never forget to check and if necessary replace the sump pumps in your home so that they don't run the risk of failing when you need them most during a flood or severe storm.
Eliminate any debris or clogs from your gutters as these can cause overflows which destroy your interior with water damage, and they can also freeze in the winter and form ice dams which can devastate an entire roof line.
Inspect the hoses and fittings on your water-based appliances from time to time as these can experience wear and tear that may inspire a rupture and water damage as a result.
This is a solid list of many of the different ways that water damage can find an inroad into your home or office, and the ways to prevent them, but this is not all that can be done to prevent water damage.
If you have a question about something not listed here, or if your home is already dealing with a flooding event, then contact our water damage restoration New Haven team with 911 Restoration Connecticut today!
Professional Water Damage Restoration
There was once a call to 911 Restoration Connecticut from a woman whose basement had flooded due to outside snowmelt. She could not find the source of the leak, but we did. The experience of our water damage restoration Connecticut specialists lead right to the water seeping inside the house. Within minutes, they stopped the flow of the disaster and started the restoration process.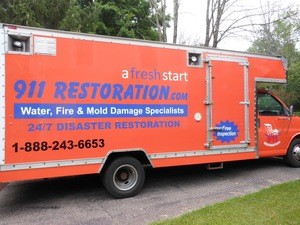 Because we have been working with all insurance companies for so long we also know how to file your claim and whether or not your policy will cover the issue. With 911 Restoration Connecticut and owner Eli Elfasi on your side, your property will be fully restored thanks to our vast experience in the industry.
Equipment is essential to help with any job and experience lends itself to more challenging jobs, but education is at the heart of all our work. When we received a call regarding a leak that encompassed the second story master bathroom down to the first floor living room and ended in the basement, we knew exactly how to triage the crisis and did so within the hour.
911 Restoration Connecticut acts fast with such emergencies so that we can seal the leak and save as much of the property as possible.
In this particular case, the family had stopped the leak, but three floors still needed our aid.
We set out to provide them with a fresh start. Eli and his office staff fought hard to get the insurance to cover the claim while his business partner Daniel Gradus headed the restoration crews at the property.
We quickly had the family back in house and home. The best part was seeing them return to their precious abode completely restored to their liking, all covered under their insurance policy. 
911 Restoration Connecticut is determined to provide each of our customers with a Fresh Start, so call our water damage restoration New Haven team and let Eli and his crew make your building immaculate again today!